SEW USOCOME customer testimonial: managing action plans to best harness its employees' energy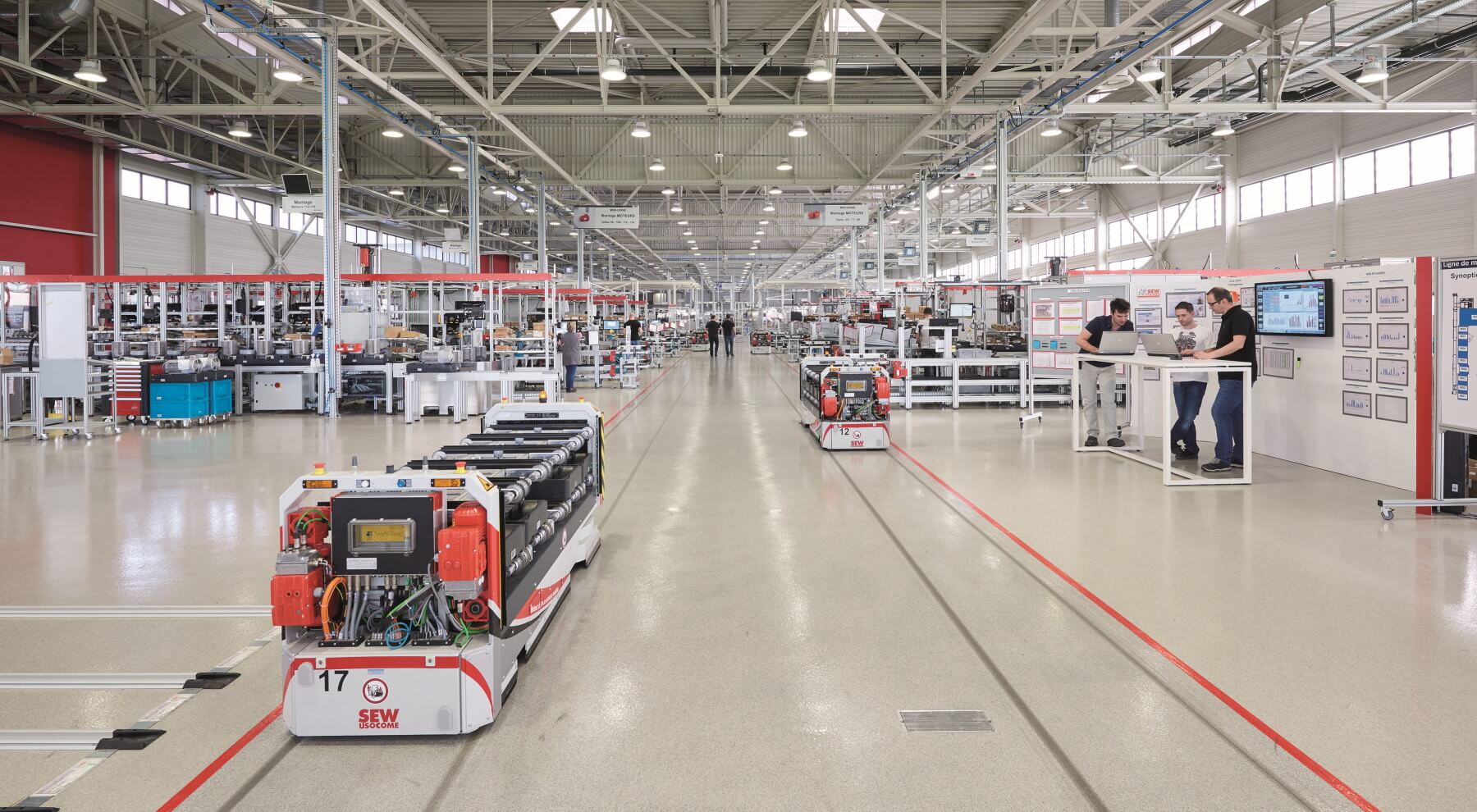 SEW USOCOME is the French subsidiary of the German family firm of SEW Eurodrive, the world's leading manufacturer of drive systems, which has successfully expanded worldwide thanks to its core values of innovation, quality and flexibility, all serving to achieve customer satisfaction.
Continuous improvement consequently lies at the heart of the business, to harness employees' energy to reach higher standards within its processes and so intelligently combine creative power and organisational strength. Read the testimonials from Patrick Kolb, Cédric Husser and Aymeric Morio about their implementation of the IDhall solution and the benefits obtained.
About SEW USOCOME
SEW USOCOME opened its first site in France in 1959. It now has three manufacturing sites and employs 2,200 people. Implementing a digitalisation strategy secured its ISO 45001 certification in 2019 for all its production sites, the first in France for the metal manufacturing sector. The Brumath site in Alsace, officially opened in 2015 and tagged a "Showcase for the Industry of the Future", specialises in assembling motors and motor reducers for the French and international markets.
The main objective: improve action plan monitoring
This quest for modernity and efficiency led SEW USOCOME to set up a method for reporting quality and technical irregularities in order to continuously improve production performance and support function procedures. Previously, suggestions and problems were logged in individually-monitored Excel spreadsheets, which was not satisfactory. Two people could potentially be working separately on the same issue. Managing the situation became even more complicated when projects involved several departments and multiple contacts.
In a business recognised as meeting four of the most stringent international standards (ISO 9001 for quality management, ISO 14001 for environmental management, ISO 50001 for energy management, and ISO 45001 for occupational health and safety), it was essential to implement a suitable system for centralised monitoring of all projects and action plans to meet the crucial needs of visibility and coordination.
Implementing the IDhall solution
After evaluating various solutions, the team tasked with coordinating continuous improvement projects chose IDhall because it provides a simple way to submit ideas while managing different types of action plans to implement them, such as quality, audit, cross-departmental projects, investment tracking, continuous progress, etc.
Users soon familiarised themselves with the system, and the project team quickly grasped the importance of properly structuring the initiative reference base from the outset to make it as flexible as possible. The team consequently set some standards for use of the system, and included them in the training materials:
Standardised project titles;
Detailed descriptions of actions, to enable the data to be used by filters and reporting tools;
Enter deadlines from the outset, so that progress can be tracked effectively.
This work helped users to give formal structure to their initiatives by focusing on the key aspects. Managers now have a consolidated view available across their entire remit, and can more easily manage their action plans as a result.
The benefits obtained for action plan management
One hour of training is enough to introduce the system's potential, the right way to use it, and all the benefits it can bring. Resistance to change dissipates once employees see how quickly they can familiarise themselves with the system and the benefits it brings compared with email and Excel. The IDhall system is now available to all employees and is used to share information efficiently with everyone. Patrick Kolb says his watchword is that "If it is not reported in IDhall, there's nothing more to discuss."
Having all the data entered in IDhall boosts the ability to coordinate the continuous improvement process in real time, directly within the system, to find out which projects are making progress, which are stagnating, and what has not been done. Decisions are now taken directly during monitoring committee meetings, and work to be done is entered in IDhall there and then. Gone are the days of sending emails with the minutes. This has generated considerable time savings and improved quality of work for employees, who no longer have to prepare material for the meeting and then produce the minutes with an action plan. Everything is done automatically using the built-in reporting functions.
IDhall has now been adopted company-wide bringing together people from different functional areas to resolve all kinds of problems. In addition to action plans addressing quality monitoring and continuous improvement, SEW USOCOME is now managing many other types of projects in the IDhall system: occupational health and safety committee, HSE projects, reporting, etc. This momentum has built up naturally and gradually because of how easy the system makes action plan management.