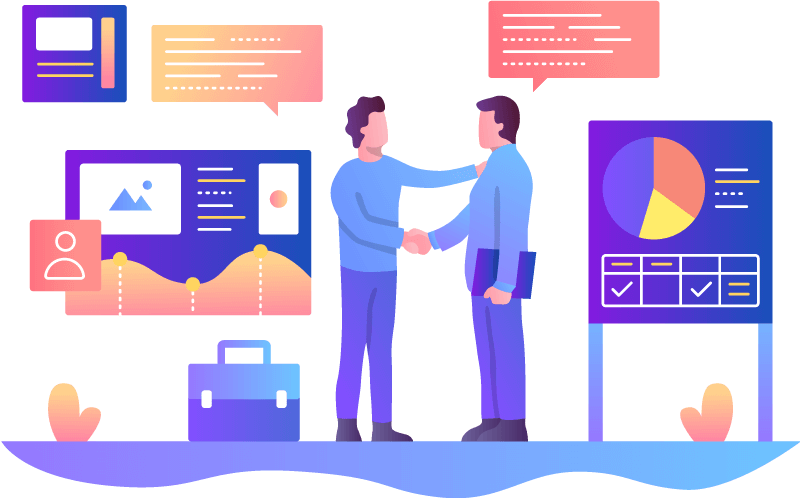 Services
We're at your service before, during, and following the deployment of your platform
At your side throughout the duration of your project
We put our proven expertise at your disposal, to ensure your project launches smoothly with the best strategy behind it, as well as full participation from your employees, partners, and clients.
Projects are generally carried out in 4 phases:
1

Co-design

Workshops or work groups to align the solution to your needs
2

Set up

Assistance in configuring your platform and retrieving your data
3

Launch

Training key users and communication
Project management
4

Support

Ongoing support to ensure you successfully adopt all best practices
Supporting you beyond your project's scope
Our clients come from all different backgrounds, and have projects that differ vastly in terms of their objectives, implementation, and maturity. Everyone, however, receives the same benefits from using IDhall. Likewise, the kind of groups we work with tend to share one important thing in common: the desire to share their experiences openly, beyond the use of the software itself.
This is why once a year, as part of our Users Club, we invite our clients to gather together in order to present their approach, share best practices, and communicate to each other the common pitfalls to avoid. For us, this represents the highlight of our year as it is always a fun and enriching experience for all those present.