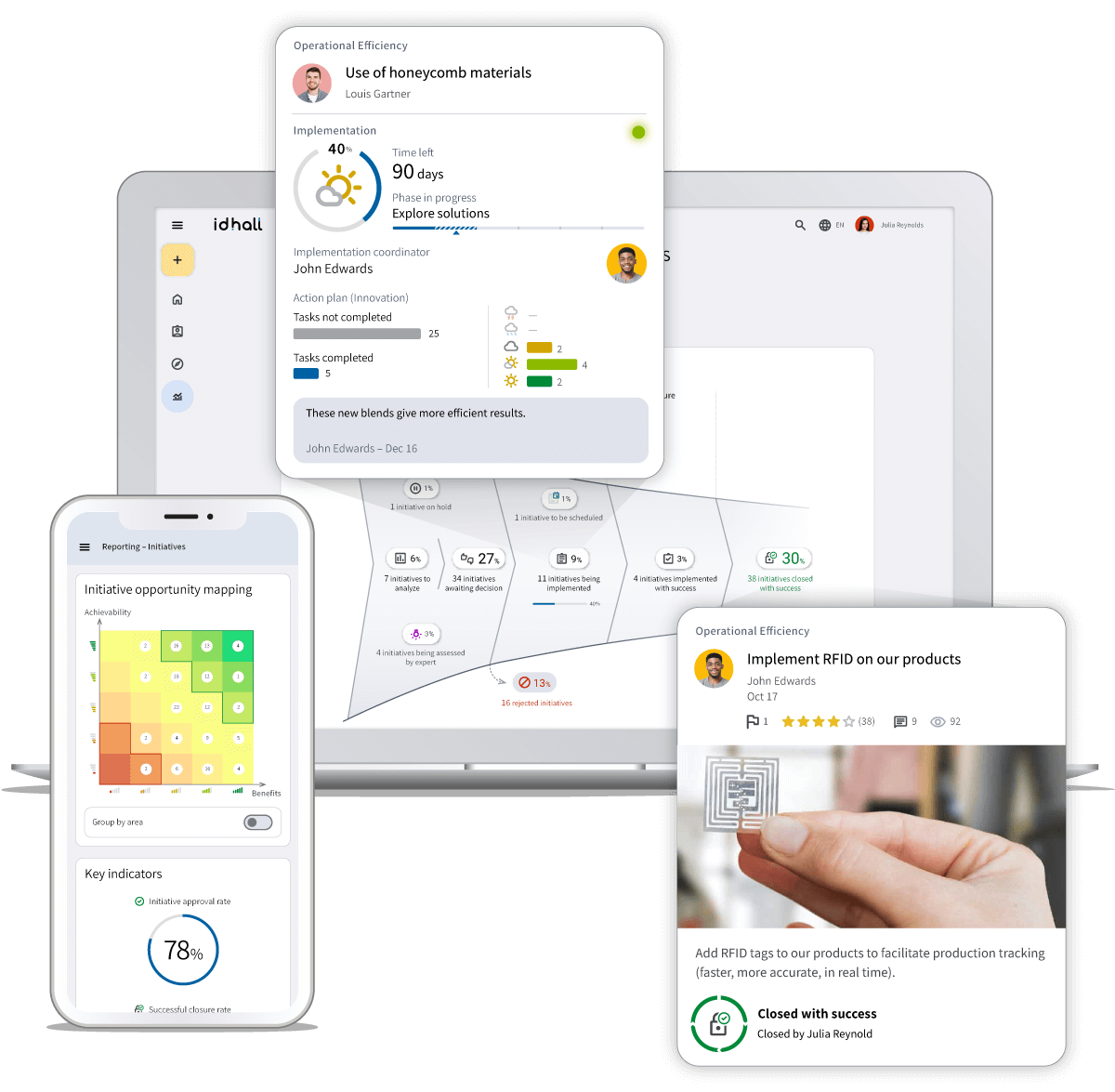 Take control and
drive progress
IDhall (noun): Out-of-the-box, collaborative platform designed specifically for dedicated program managers seeking to coordinate their initiative portfolios, optimize employee motivation, and report effectively.
Our clients
Take control.
Choose IDhall to engage your employees in innovation projects to boost progress.
All your initiatives in one place
Stop chasing information. Centralize your initiatives in one platform.
IDhall is not just another application. IDhall is the only application that centralizes all your ongoing initiatives.
Achieve flow in your initiative portfolio
Managing your team's work is no longer exhausting.
IDhall provides simple tools for decision-making and prioritizing while projecting a clear, structured, and interactive view of required actions.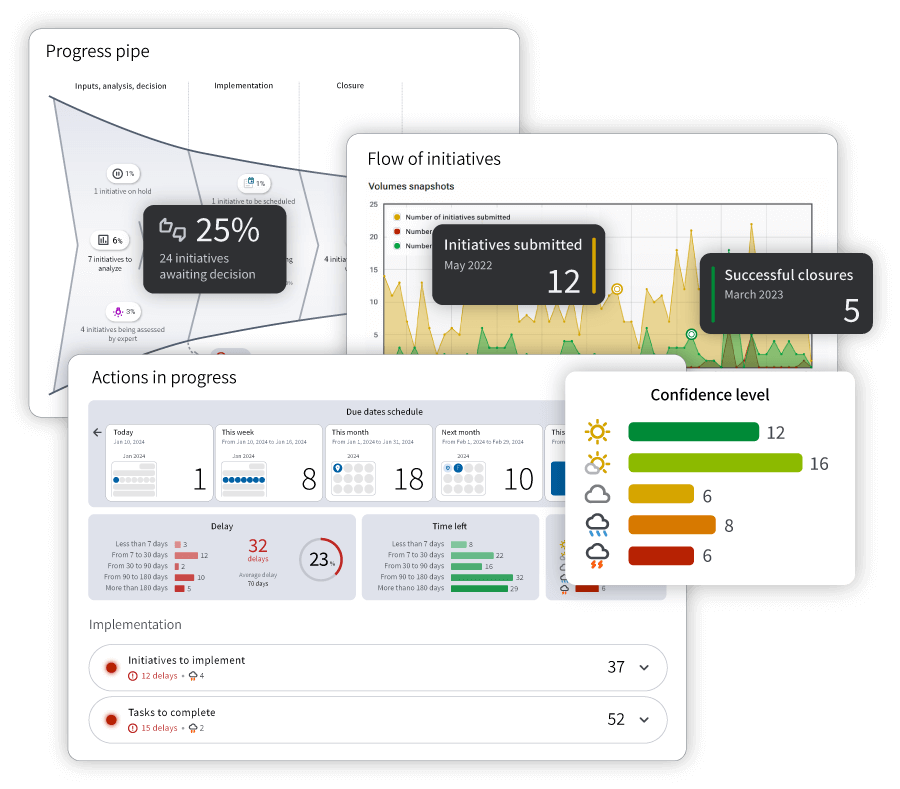 Effortless progress tracking
Track progress for an initiative, a team, or a portfolio of projects.
With IDhall, all stakeholders have easy access to reports with content and format adapted to all rituals.
IDhall is:
A single point of entry for all initiatives,
A collaborative platform where you define a project's lifecycle and determine its pace,
An out-of-the-box solution with no special training required,
A range of one-click, real-time reporting tools.
IDhall is compatible with all your development projects
Idea Campaigns

Challenge, call for ideas, call for projects, company's roadmap…

Choose IDhall to collect and analyze ideas from your employees, customers, and partners and meet challenges effectively.

Innovation

Innovation management, idea box, Open Innovation, intrapreneurship, Idea Management System (IMS), innovation projects portfolio…

Choose IDhall to manage the complete idea lifecycle from capture to application.

Continuous Improvement

Action plans management, DMAIC - Lean Six Sigma projects, cost reduction, non-compliance, simplification process…

Choose IDhall to manage continuous improvement quickly and efficiently.

Project Portfolio Management

Steering transformation programs, roadmaps, company and business projects, R&D, IS…

IDhall strikes the balance between spreadsheets and complex project management tools.
We are with you every step of the way, using our extensive expertise gained on a range of client assignments.
We match our best practices to your goals.