DRSM Occitanie customer testimonial: a call for ideas to underpin a transformation project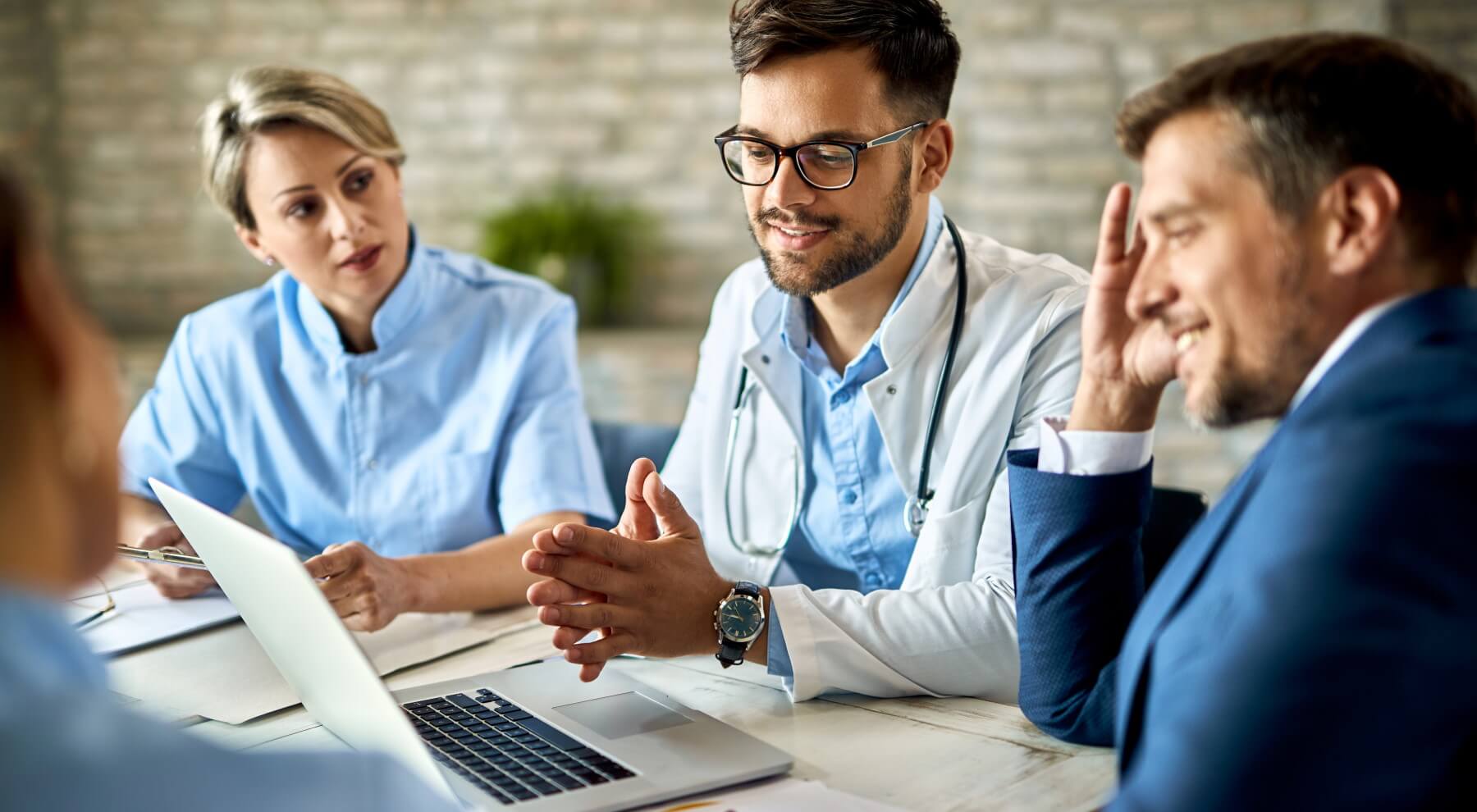 The work of DRSM Occitanie (a regional risk management and advisory arm of the national public health insurer, operating in southern France) entails ensuring that resources are used effectively and improving the appropriateness of healthcare delivered. It has been undergoing major organisational transformations for the last two years, and it is essential that the workforce supports these changes. Consequently, to support the process and boost the collective impetus, senior management initiated an organisation-wide project to collect ideas from all members of staff. Read the testimonial from Adélaïde Beaude, Communication and documentation manager, describing how IDhall successfully supported this initiative by facilitating the collection of ideas and the collective building of an innovative road map.
About DRSM Occitanie
DRSM Occitanie works closely with all the bodies involved in public health insurance in France in three main areas:
Supporting insured individuals in their healthcare pathways and requests for covered treatments, to improve coordination of how patients are handled, anticipate the risk of workplace exclusion and thus reduce social inequality;
Supporting healthcare professionals and healthcare institutions through risk prevention and awareness-raising activities;
Conducting checks on insurance beneficiaries and healthcare professionals to combat misuse, fraud and other abuse of the system.
A local call for ideas to build an organisation-wide project
France's health insurance system has a national strategic plan (called "Act Together 2022") designed to identify an organisational and operational structure, and the transformation and performance drivers that can be used to best support changes to the French healthcare system. This national plan set out shared strategy directions for each component in the French health insurance system. Each of these bodies is to first adopt the plan, then adapt it locally to best suit its actual circumstances at grassroots.
This was the background to DRSM Occitanie's launch of an innovative, participative, regional organisation-wide project. All members of staff were invited to submit proposals for practical measures, in keeping with the strategic priorities of the national plan, but also focused on the irritants encountered day-to-day by staff, with the aim of transforming them into progress initiatives. Four key areas were identified:
Support for changes in job roles, from a risk management and CRM viewpoint;
Increase operating efficiency to the benefit of employees and partners;
Develop a sense of belonging and well-being in the workplace;
Stimulate the collective innovation process to serve the employer brand (induction for new starters, managerial innovation, etc.).
Using the IDhall platform to coordinate calls for ideas
DRSM Occitanie was looking for a provider to assist with its call for ideas. Its selection criteria required a responsive provider offering a solution that staff would find easy to use, and efficient technical support. Particular attention was paid to security aspects, including as regards the protection of personal data.
Before launching the call for ideas, a template was designed to guide members of staff in submitting their ideas, and make them easier to deal with. The form accordingly provided space to describe the context (an observation or actual problem encountered) and how the proposed initiative would bring real added value.
The collaborative aspect was a priority for DRSM Occitanie. Around a hundred ideas were therefore received in the space of a month. The collaborative aspect did not stop there, since an ideas selection committee was then formed, with volunteer members of staff, to select the most promising ideas. Of all the ideas submitted, 45 were chosen, covering the four key areas, for implementation by the end of 2022. One high point for the project was a digital forum organised in June 2021 for the whole workforce, involving everyone in the plan across the organisation in voting to select the 12 highest priority initiatives.

IDhall involved from submitting ideas through to selecting the best initiatives
Adélaïde Beaude believes that IDhall flawlessly met the two crucial criteria that make a collaborative call for ideas successful:
Enable ideas to be submitted and sorted quickly and easily: all users had access to the IDhall system to easily submit their ideas using the template and to track all ideas as they were submitted, in the form of thumbnails. All users could also comment on ideas submitted by others and add their own suggestions.
Identify the most suitable initiatives: the cost-benefit scorecard offered by IDhall can be used to evaluate ideas in terms of feasibility and hoped-for outcomes, which makes prioritising them much more straightforward. The scorecard was analysed during the forum and made it easy to identify the most achievable ideas that contributed added value and, conversely, those that were the most difficult to implement.