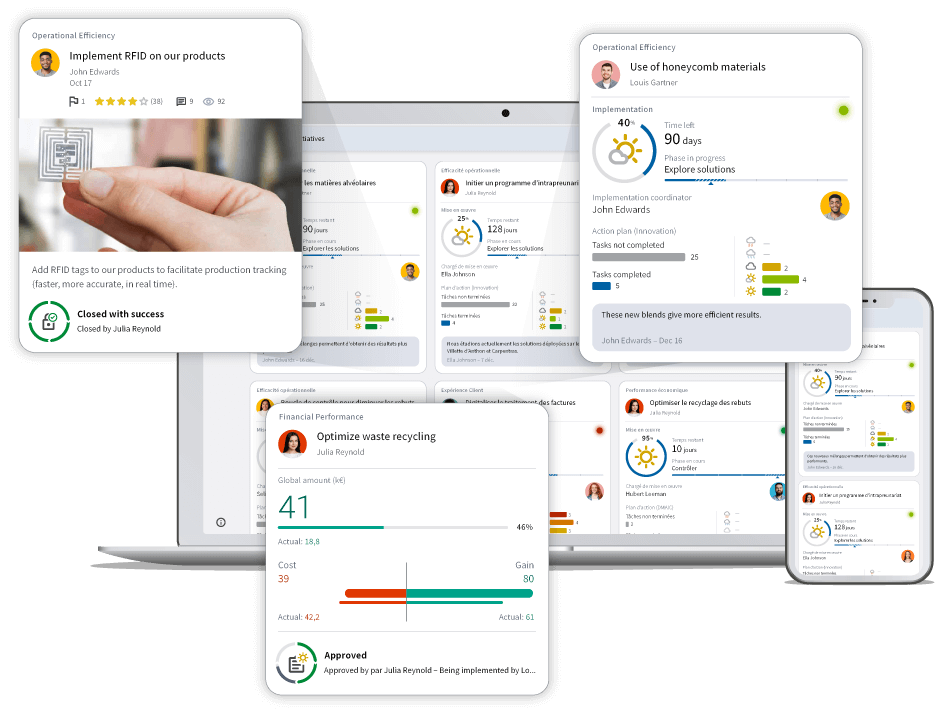 Request a demo
See for yourself the power of IDhall, a complete solution for managing innovation and continuous improvement
Find out more about IDhall's features through a personalized demonstration conducted by one of our experts.
Let us know your expectations so that we can contact you. Don't worry, we don't bite.

One of our experts will contact you quickly in order to answer questions regarding your project (functionalities, pricing, support).

Because a demo is better than a thousand words, we give you a 30-minute tour of IDhall. The visit is free, without any commitment, and validates if the solution matches or not your project.
Request an online demonstration