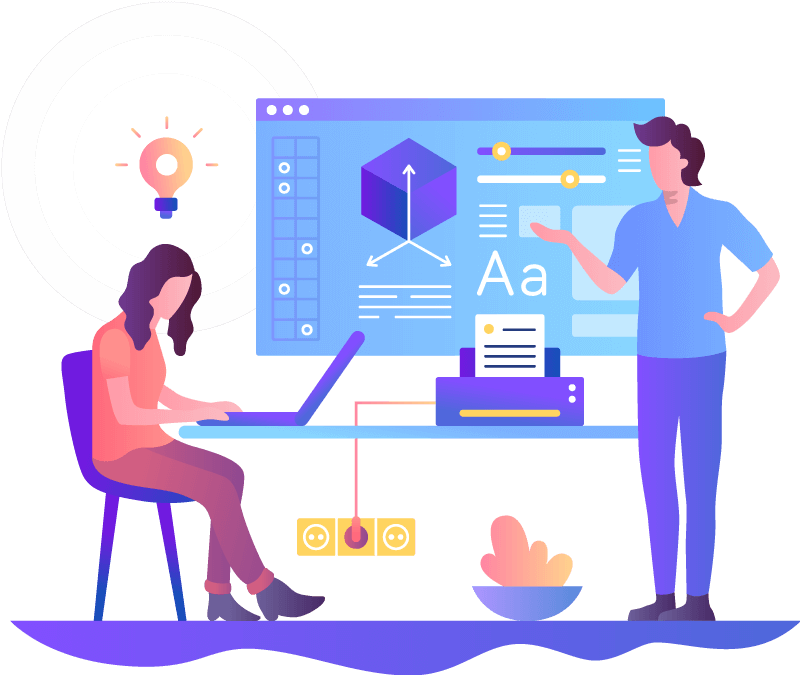 Idea Campaigns
Harness the collective ingenuity of your workforce
It's true. Great ideas transpire when you mobilize your workforce, clients, and partners within a structured and collaborative environment around clearly identified themes. Still, it's important to keep in mind that negative factors such as disappointment and overwork are always lurking. That's why it's crucial to implement total transparency and coordination to manage the overwhelming number of ideas that is bound to occur.
With IDhall, you can carry out your campaign simply, step by step.
Collect and promote submitted ideas, have designated experts evaluate submissions and separate the best from the rest. Our collaborative platform allows you to conduct your campaign smoothly and with perfect transparency between all collaborators.
Create a ripple effect
As soon as you've outlined the different themes of your campaign and set the guidelines, the only thing left to do is take the plunge: open the gates of your collaborative platform and start collecting ideas from everyone involved.
Suggestions are both centralized and shared so that nothing gets lost in the noise. Organically, you will soon be able to observe the ideas of early adopters inspiring the ideas of the majority.
The combination of full transparency and the growing volume of submissions gives exponential rise to inspired creativity. The ripple effect is underway.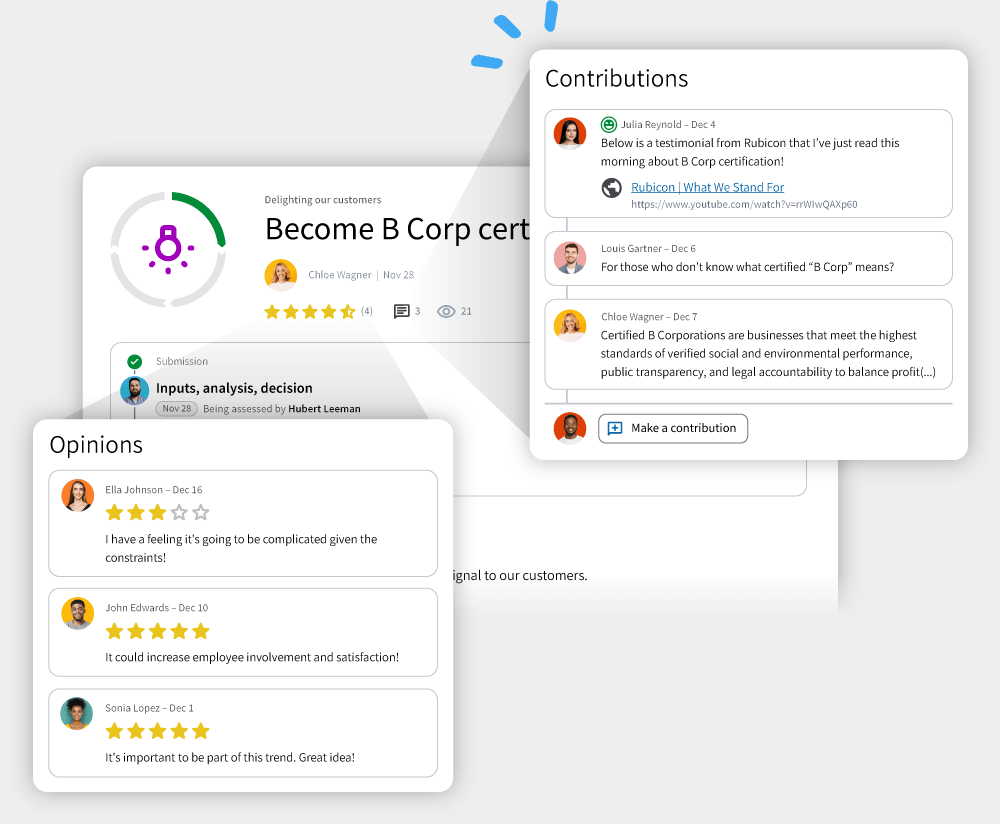 Promote a lively exchange using our collaborative tools
To closely involve your collaborators in the innovation process, what better way than to provide opportunities for discussion and review. You'll find that these two elements serve as excellent levers to encourage participants to discover new proposals and contribute their own as well.
You also have the ability to specify key individuals and request their input on specific matters.
Make life easier for your coordinating team
To sift through the numerous submissions without overlooking hidden gems, it's important to follow a tight protocol. Make a general sweep in order to rule out any inadmissible ideas that don't fit the theme or guidelines of the campaign.
Request experts feedback through dedicated grids with adapted criteria, making the process of evaluating submissions swift.
Gradually, the hidden gems will naturally rise to the top.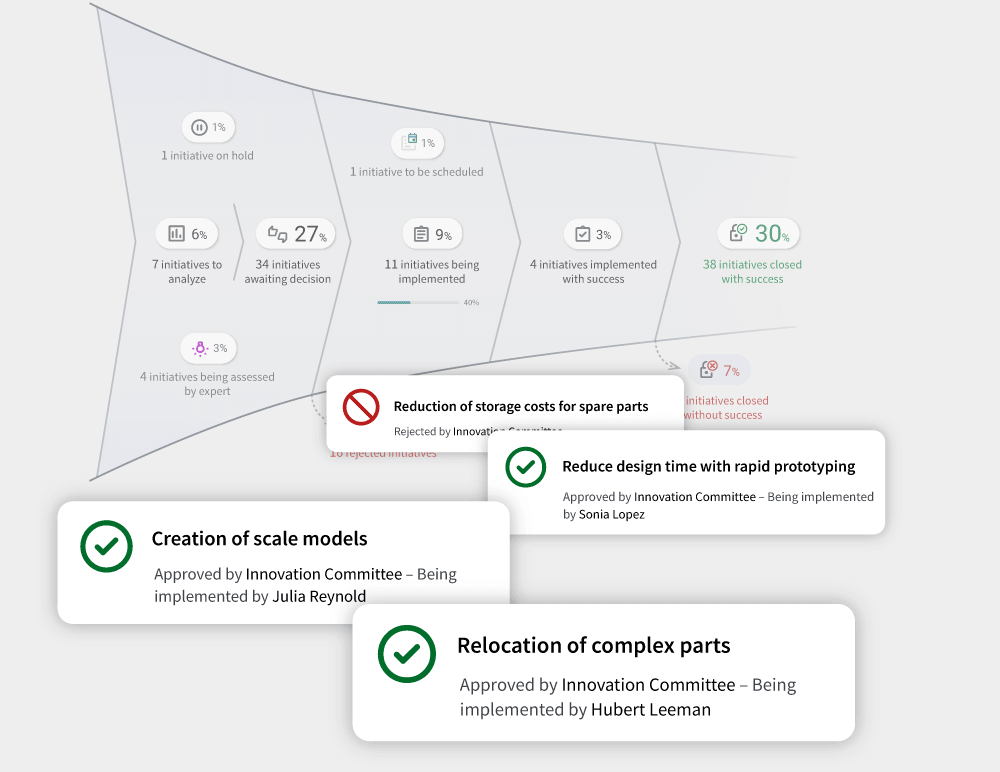 Capture the value of a good idea
Don't let valuable ideas fall by the wayside! Ensure their implementation so that their intrinsic value becomes an added value for your business.
Our solution enables you to launch different projects and to maintain an ongoing report of their progress.
This process was designed to reinforce the motivation of participants and ensure the success of all campaigns.
They chose IDhall
to boost their call for ideas
You too, adopt IDhall to:
Launch your next challenge,
Stimulate your future call for ideas,
Organize your new call for projects,
Co-create your company's roadmap.
You intend to secure your innovation program?
Find out how IDhall can also help you with:
Setting up your collaborative innovation programLearn more

Following the action plans within your performance improvement programLearn more

Driving your transformation projects or your roadmapLearn more