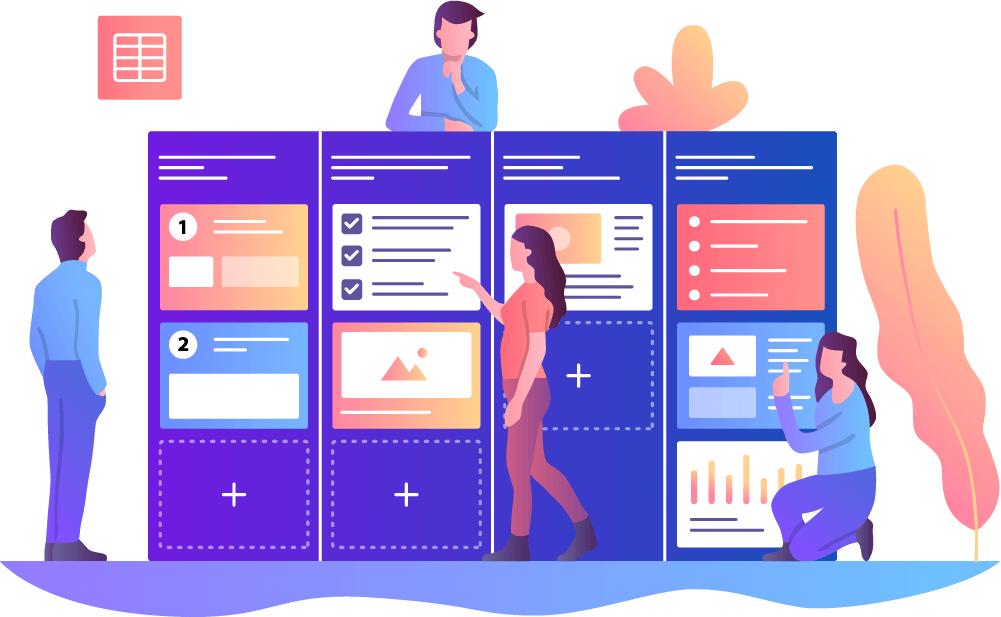 Project Portfolio Management
Fuel collaboration and growth!
Project management regards every aspect of a company's growth and productivity: the progress of your portfolio becomes quite the trick to track. This leads to breakdowns in transparency and efficiency, which are sure to draw complaints. Traditional solutions to this problem focus on prioritization or collaboration, not both.
With IDhall, you can create and share with ease a comprehensive digital storehouse for your portfolio. Our software allows you to anticipate and prioritize projects efficiently by evaluating their urgency and importance. This results in strengthened collaboration at all stages of the project, and a heightened sense of team spirit.
Provide managers with a carefully calibrated tool
We've trimmed the fat off of bulky standard solutions in order to retain the crux of what goes into developing effective project management software that really works.
We make it so project managers are free to launch projects independently. Moreover, we provide them all the necessary features to plan and manage available resources without having to call in an expert. Furthermore, all involved parties are immediately notified when there is an action that needs to be taken.
We've developed our product with the understanding that clear, efficient communication is the key to the success of a project.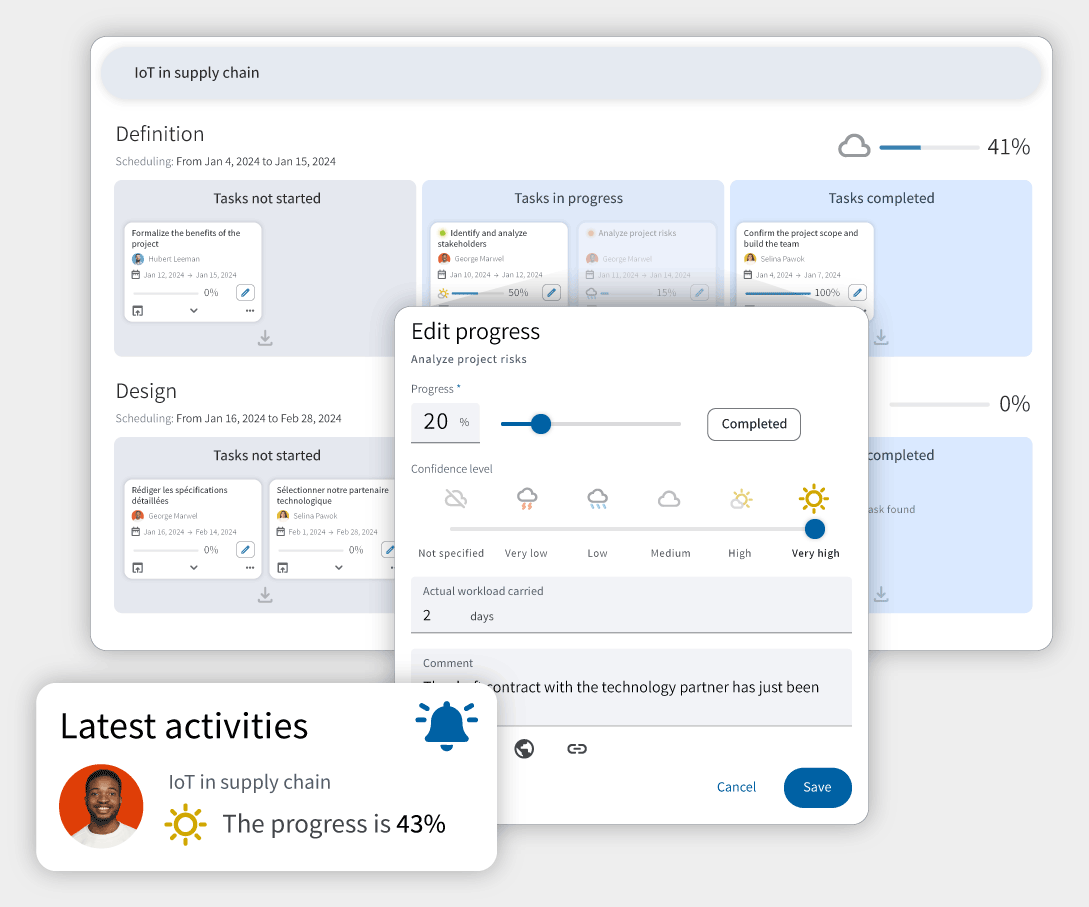 Finally, a shared solution accessible by everyone
No more need for intermediaries! With open access, everyone is able to sign in and update the progress of various tasks.
Our years of experience working closely with clients has made one thing clear: when milestones are openly displayed to all parties, projects move forward faster and better.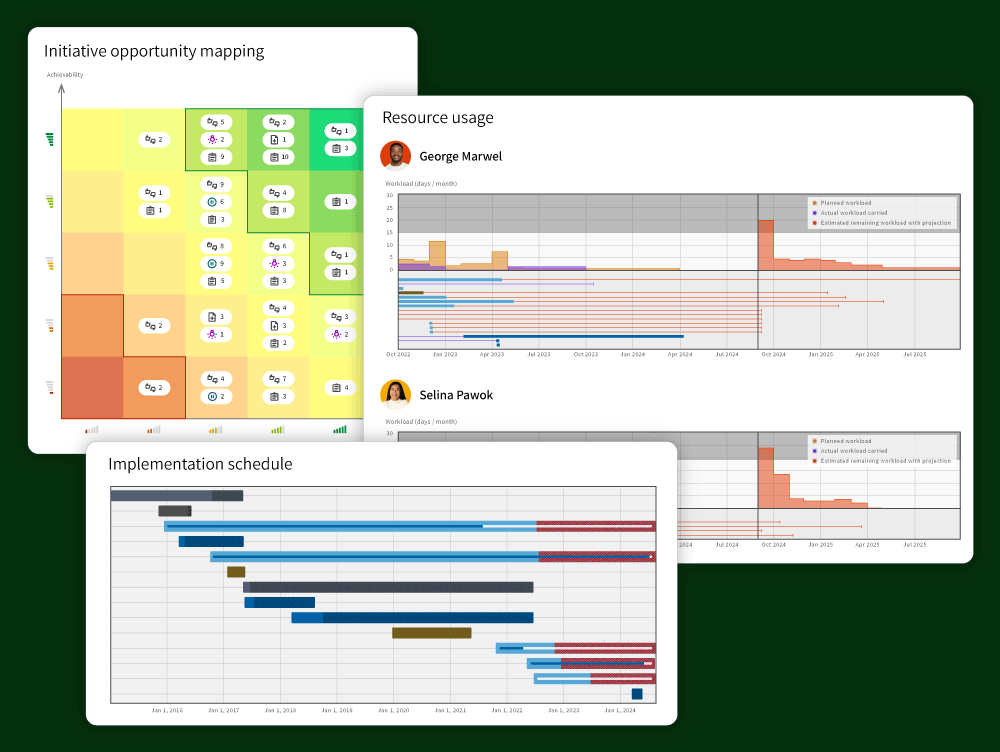 Make the best use of resources with expertly crafted management tools
Because all projects are centralized in a single shared platform, the task of prioritizing them according to your objectives becomes much more manageable.
With the help of our sophisticated decision matrix in conjunction with our workload management tool, your resources are optimized according to your most pressing needs.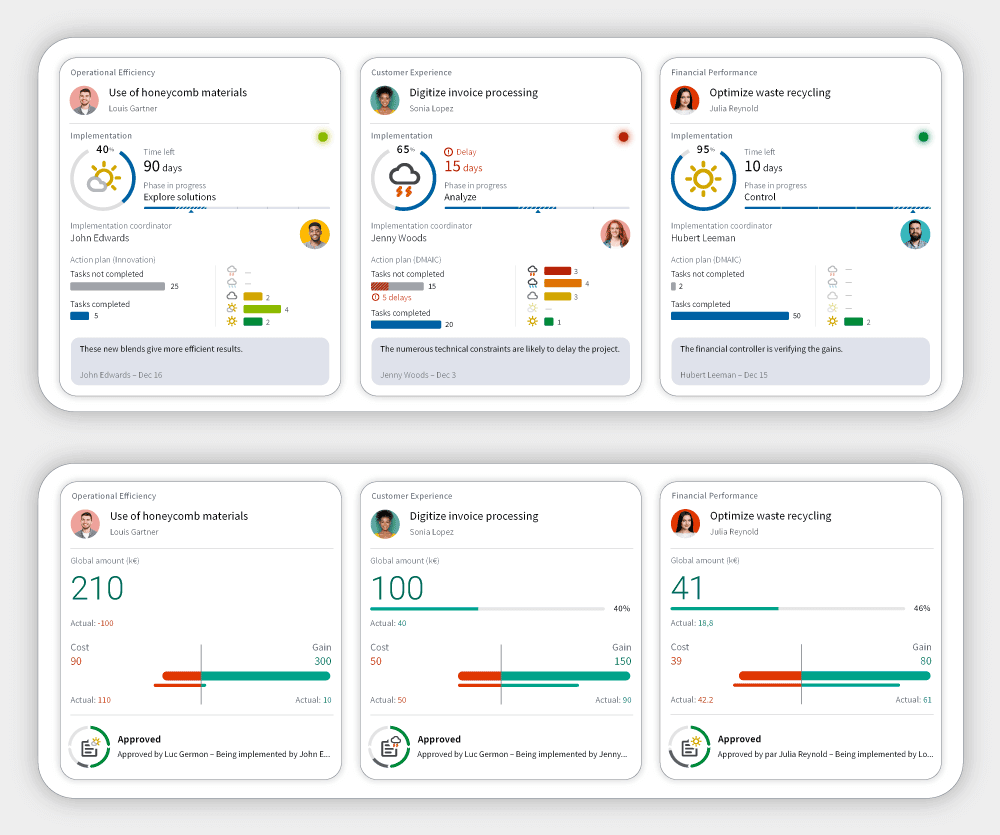 Organize and push forward projects like never before
Centralize your projects and organize them into portfolios as you see fit. All added information is immediately shared.
This saves all parties time and effort. Beyond the detailed management of your resources, you can also track the costs and benefits at every stage of your project.
Ultimately, this is the key to accelerating your time to market.
They chose IDhall
to lead their transformation projects
You too, adopt IDhall to:
Lead your transformation program,
Succeed in your digital transformation,
Team up around your enterprise project,
Drive your roadmap,
Handle and centralize all your R&D, IS, organization or business projects…
Find out more about collaborative projects management in our ebook
Looking for a tool that offers more than project management?
Find out how IDhall can also help you with:
Stimulating a challenge or a call for ideasLearn more

Revitalizing your collaborative innovation programLearn more

Energizing the action plans within your performance improvement programLearn more