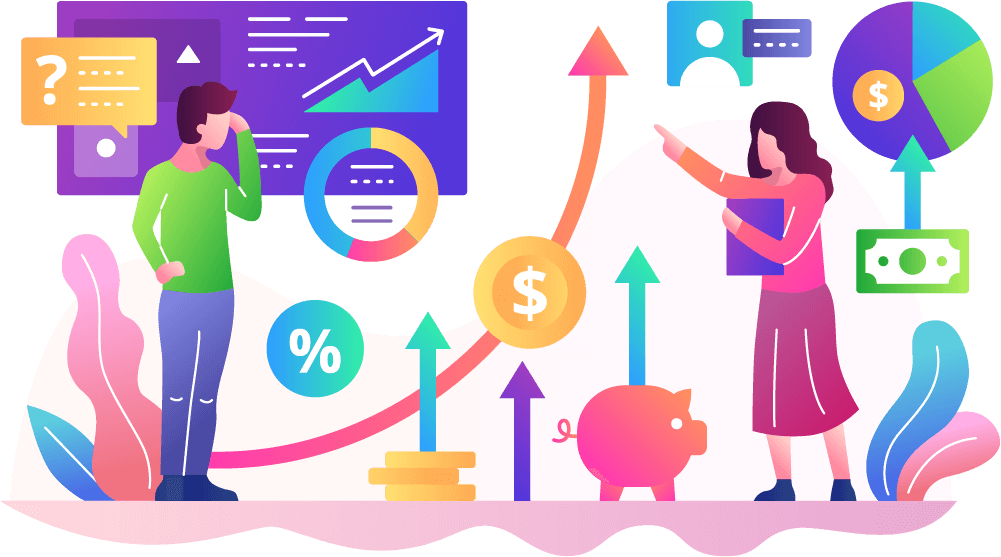 Continuous Improvement – Action Plan Management
Get efficient,
Get moving
At the heart of continuous improvement is action planning, which deals with all the major aspects of your business: purchasing, quality assurance, safety, environment, industrial performance, maintenance, operations, marketing, human resources, et al. Often arising from different methodological approaches, action plans take on various forms. This makes them especially tricky to track and prioritize. Clearly, a concerted effort is necessary in order to keep your workforce on top of the process.
IDhall makes it possible to regain your workforce's attention with a centralized and transparent management system that places value on contributions and success.
Your employee's strengthened motivation and involvement will ensure sustainable improvement for your enterprise.
At last, a comprehensive view of all your action plans
Gone are the days of scattered Excel spreadsheets and miscommunication between the different departments of your company. With IDhall, all your action plans are centralized on a single sleek platform.
Corrective and preventative measures, Lean Six Sigma projects (DMAIC) or 8D, task forces, troubleshooting malfunctions or non-conformities, performance plans for particular departments — whatever the action plan may concern, you'll be able to process the initiative with greater efficiency and without sacrificing the specific methodology you've already designated for the task.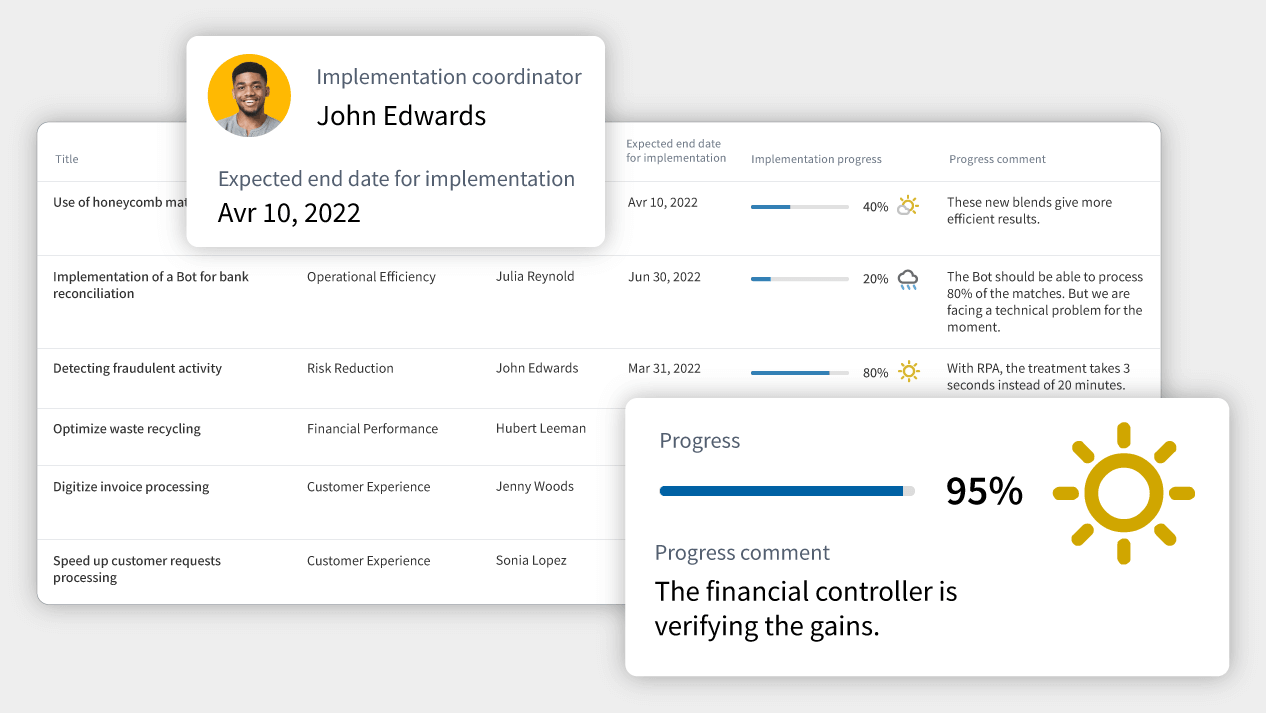 Gauge the progress of action plans in a snap
Keeping your bearings has never been this easy. Action plan by action plan, or consolidated at any level of your organization, there are myriad options for tracking your objectives with keen precision.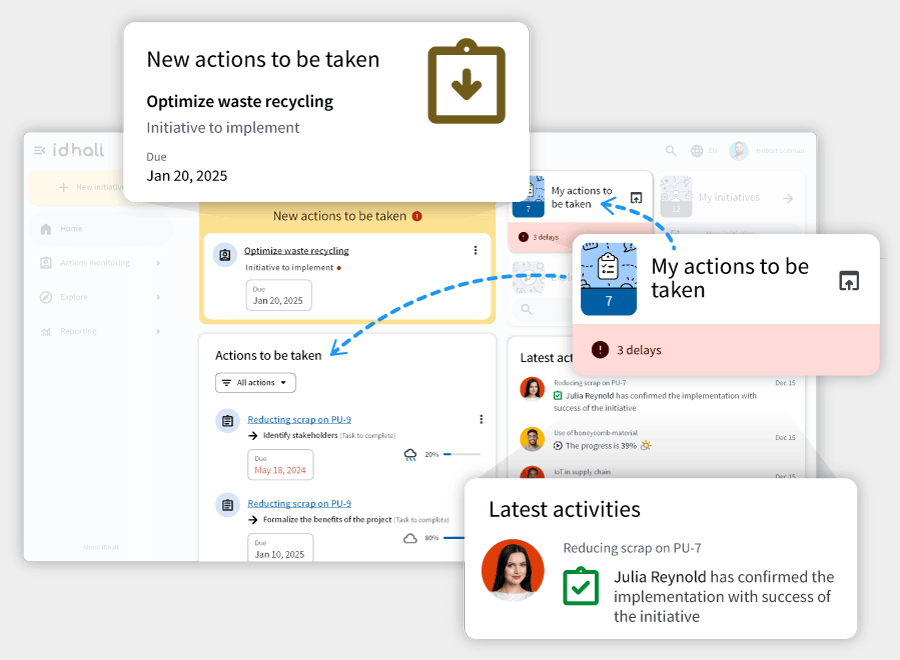 Mobilize your workforce around a simple and fun tool
We've designed our platform with accessibility and user-friendliness in mind. Its ease of use has been tested and tried, built to provide users with a no-sweat means of taking complete ownership over their actions. Because all initiatives are centralized in a single location and immediately accessible from the home page, each user knows at all times precisely what they have to do and by when they have to do it. Better engaged and better armed with the right tools to be efficient, your employees become real participants in the continuous improvement process of your company and, in turn, key difference-makers in its success.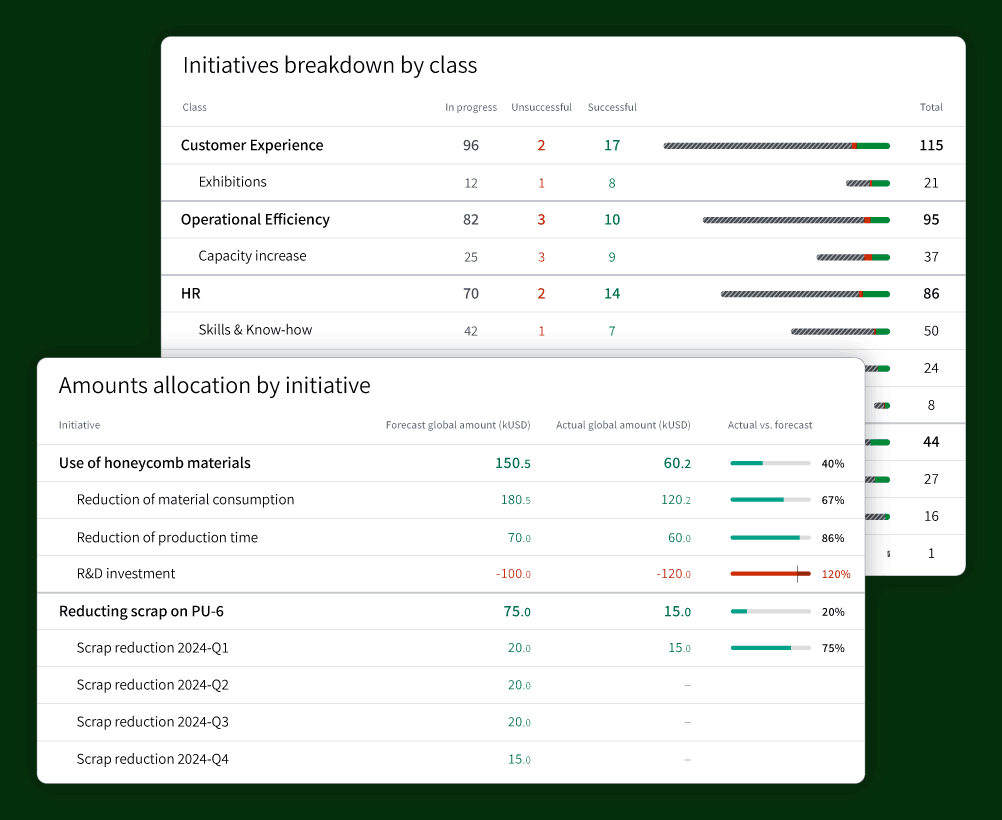 Motivate your troops by placing a clear value on their results
What's more rewarding than the results garnered from an action plan? Thanks to our powerful tools, you can easily measure and place value on the results achieved through different initiatives.
Consolidate and enjoy in real time the fruits of your labor via our effortless reporting system. Ensure that no information gets lost under the carpet, and enjoy a continuous sharing of best practices.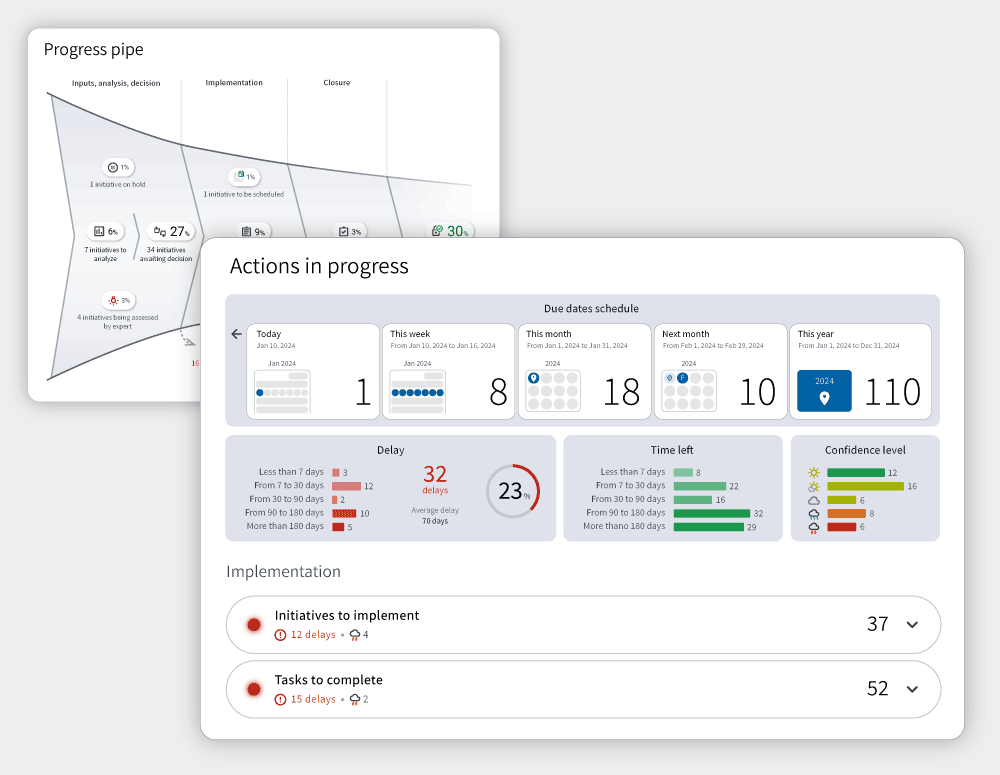 Produce as many reports as you can dream up, at any given time
IDhall puts an end to the countless hours of lost time trying to organize scattered information and communication. All your action plans are in one place, with personalized reports accessible in a single click and at any time.
They chose IDhall
to optimize the improvement of their performances
You too, adopt IDhall to:
Centralize all your action plans,
Manage customer and employee experience,
Deal with non-conformance and non-compliance,
Monitor your DMAIC – Lean Six Sigma projects portfolio,
Pilot your performance plan or your progress plan,
Lead your cost reduction program,
Promote your simplification process…
Find out more about action plan management with our ebook
Your project goes beyond the sole performance improvement?
Find out how IDhall can also help you with:
Stimulating a challenge or a call for ideasLearn more

Revitalizing your collaborative innovation programLearn more

Driving your transformation projects or your roadmapLearn more