Hunting down irritants as part of your continuous improvement process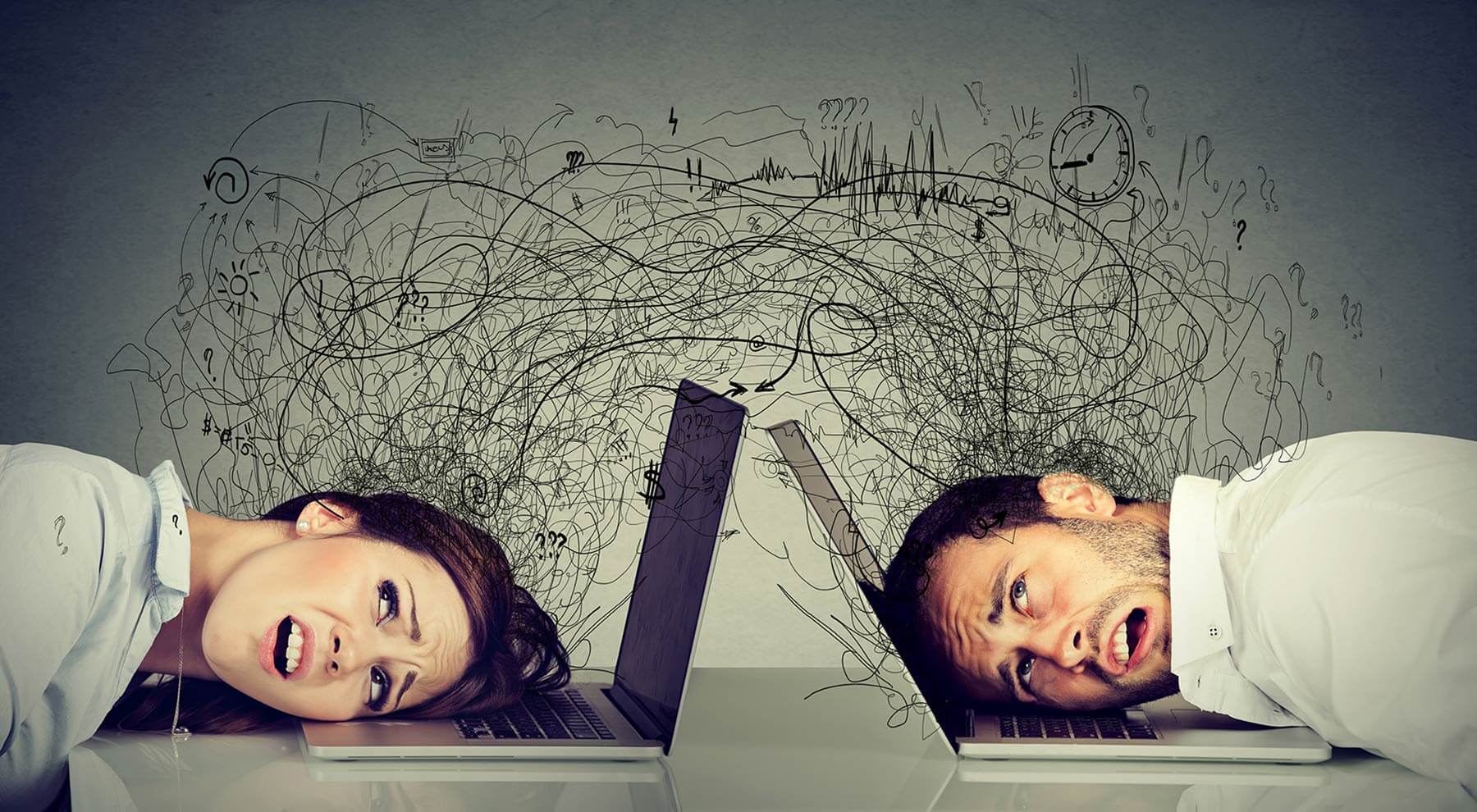 Annoying, irritating, disappointing, leaving a nasty taste… Let's talk about irritants.
It's annoying you, this grit in the machine, this malfunction distracting you from meeting your objectives. It discourages you, disrupts your daily routine, or your customer's. Irritants erode the trust capital built up in your brand or your business. Picture these scenarios…
You are head of customer relations, and a customer calls you. When he last bought your product in a shop, he received a coupon with a discount code to use with his next purchase. He is online, on your website, and the code doesn't work. The small print on the coupon says it can only be used for in-store purchases. Which is annoying.
You are a service provider. A new customer requires some special wording to be shown on your invoices. Unfortunately, it cannot be entered in your ERP system. There is no field provided for that purpose. But without that wording, the customer will not pay the invoice.
An important client is visiting, waiting in reception, in fact. You go down to fetch her, then head for the 5th floor where you have booked the meeting room, which turns out to be occupied by the CFO. Did you actually book it? Plagued with doubt, you go back down to your office. Yes, you booked the room, but you really don't see yourself shifting the CFO with no other rooms available. Hamstrung, you are forced to hold the meeting in the staff canteen, starting a good 20 minutes late.
You have a web conference with your American partner at 9 pm, the time difference leaving you little choice. The conference starts, and is due to last 30 minutes. At 9:10, a dialogue box pops up on your PC, informing you it will restart in 5 minutes to install an update. You search for a "Cancel", "Postpone" or "Help" button, but nothing of the sort exists. At 9:15, your conference crashes.
You need to post a contract as a matter of urgency. Your printer is out of ink. You go to the storeroom, but draw a blank. There are no more cartridges. The person who just took the last one didn't think to report the fact to the facilities department.
There is a handy device, it costs €30, and saves an incredible amount of time when printing product labels. To have any hope of getting one, you need to fill in a purchase justification form and collect three signatures. Really?
You have to send the executive committee a consolidated report on the quarterly figures reported by each site. It's proving a tough job. You can't get network access to one of the sites, the file for another site is locked because another user has it open, a third file is corrupt, and so on.
The good news is that by acting on these "irritants", the experience of the person suffering from them (customer or employee) can be transformed into something positive.
Detecting customer irritants to improve the customer experience
Price and functionalities are not the only aspects that count in customers' minds when choosing products and services. There are also all those times when the customer interacts with the brand, product or service.
In customer perception, irritants take precedence over positive aspects.
Do you really want to stay loyal to a company that prides itself on its customer service while requiring you to write a letter whenever you have a problem, that demands you go through its automated call centre with 15 options (press '1' if…), that charges you a penalty because you missed a statement at the bottom of the page about a service not being included, that sells you a no-commitment service but where leaving still costs money, or whatever else? Irritants taint the customer experience, and this dissatisfaction is sometimes difficult to overcome.
Irritants are not irreversible, however. If they are traced, if a customer-focused process is always followed, an effective resolution can be found.
Once you have located the irritants, it's downhill all the way. These malfunctions can then be analysed and scrutinised. And then laid to rest. Resolving irritants can be prioritised on the basis of how easy it is to provide a response. Some irritants will require some simple and inexpensive action and can be corrected quickly: changing the colour of an action button on an e-commerce site, or always sending order-tracking emails, etc. Other irritants will require a greater level of involvement and a resolution will take longer to implement: training of staff responsible for a certain task, developing a new smartphone app, designing new packaging, etc.
Both transformation and development of the business partly depend on its ability to detect and manage irritants over the long term, in particular in a competitive environment where service has become vital and where all processes have to be customer-focused.
There are a number of ways to instil a genuine culture of improving the customer experience, and they are often used in combination:
Measure customers' current satisfaction level (you can only improve things you can measure) with monitoring of the brand's or company's online reputation, the Net Promoter Score (NPS).
Ensure all business processes are customer-focused; customers can no longer just be the last link in a chain.
Train staff in direct or indirect contact with customers to listen and detect issues, even when they are not clearly expressed by customers. Then give those staff simple, quick and effective means to circulate all the nuggets that emerge from resolution.
To manage all the improvements arising from dealing with these irritants, use action plan management software.

The hunt for "operational irritants" so as to improve staff efficiency and satisfaction
Looking beyond the customer experience, there are also operational irritants to staff; the "harmful" environment and unproductive work that everyone suffers without asking why. In the aggregate, they are a colossal waste, and undermine the trust of employees as they lose momentum in the face of a plethora of minor recurrent problems that are forever kicked into the long grass.
These malfunctions exasperate, adversely affecting staff motivation and thus productivity. Management often leaves these irritants untreated simply by failing to spot them.
Two major sources of operational irritants:
Working conditions: Aiming for operational excellence means dealing with all the stones in all the shoes, indeed even the grains of sand.
Work organisation: Eliminate all repetitive, time-consuming tasks of no added value, obsolete tools and systems, and any shortfalls in resources.
Treating irritants enables all employees to deliver the best possible results within their work environments.
Here too, some will require a straightforward action, others a long-term effort, the priority being to recognise the existence of these irritants, liable to adversely affect the company's overall long-term performance.
Make sure that listening to employee concerns is a continuous and above all, organised, process. A process similar to that used to identify customer irritants makes it possible to escalate problems, determine root causes, collect proposed solutions and then to manage the resulting action plans.
Customer irritants, operational irritants: management of irritants of any kind must form part of a genuine culture of continuous improvement, and therefore be based on sound oversight of action plans. Listening without taking action is not an option.
If you wish to find out best practice in this area, based on practical feedback from our customers, download our ebook without delay:

How Sofinco manages irritants
Finding and fixing irritants is central to the continuous improvement process at Sofinco, the trading name used by Crédit Agricole Consumer Finance. Since this method, designed to improve process efficiency for customers, partners and employees alike, has started to be used, 94% of the irritants reported have been resolved, helped by a collaborative, cross-functional mindset. To find out more, read about the success enjoyed by the continuous improvement team at Sofinco.