Innovation, Continuous improvement, Transformation: The key to lasting change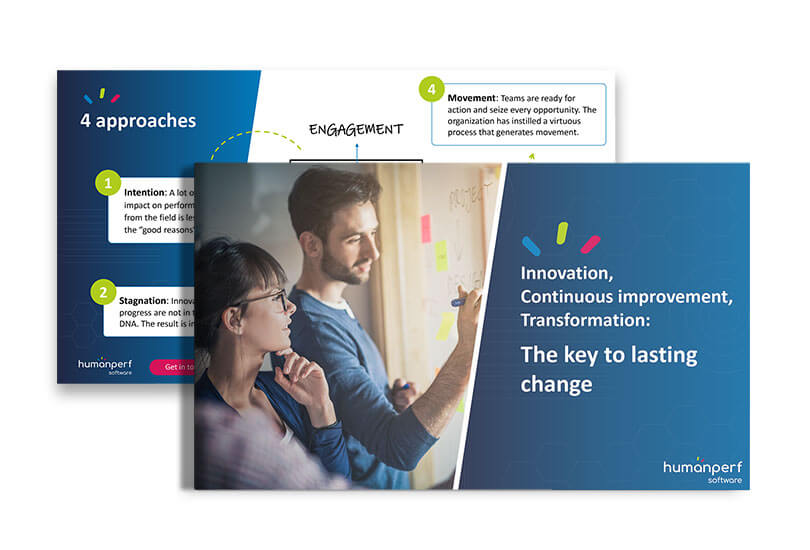 Innovation and progress are the two pillars of organizational growth. But it's sometimes difficult to keep teams on-board.
This mini-guide spotlights the two principles "Engagement & Execution" – keys to sustainable innovation, continuous improvement and transformation programs.
Find immediately actionable solutions!
Complete the form and receive our mini-guide by email within minutes: