Maslow's hammer and action plans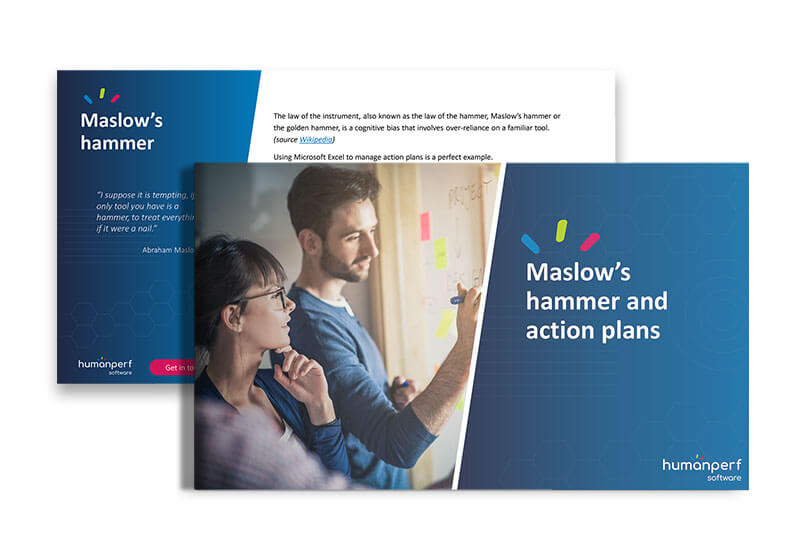 Action plans are at the heart of any growth strategy. They impact stakeholders throughout the organization.
Our mini-guide draws a parallel between Maslow's hammer and Excel action plans: Over-reliance on spreadsheets makes it difficult to collectively manage action plans.
Our mini-guide provides immediately actionable practices to improve action plan management.
Complete the form and receive our mini-guide by email within minutes: