How to meet program deadlines?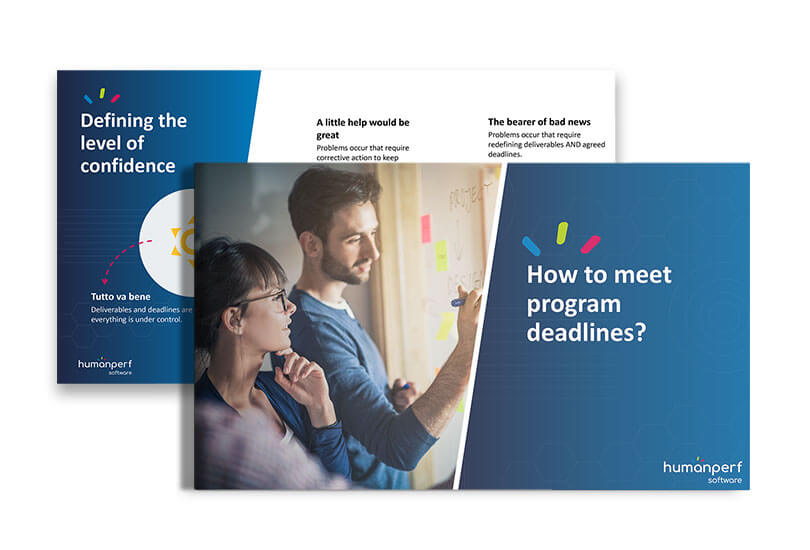 Projects and action plans are at the heart of any growth strategy. They impact stakeholders throughout the organization.
This mini-guide sorts the different practices and spotlights the only truly important factor driving your program: confidence level.
Find an immediately actionable solution to meet your project and action plan deadlines.
Complete the form and receive our mini-guide by email within minutes: