The TACO concept – more efficiency, more impact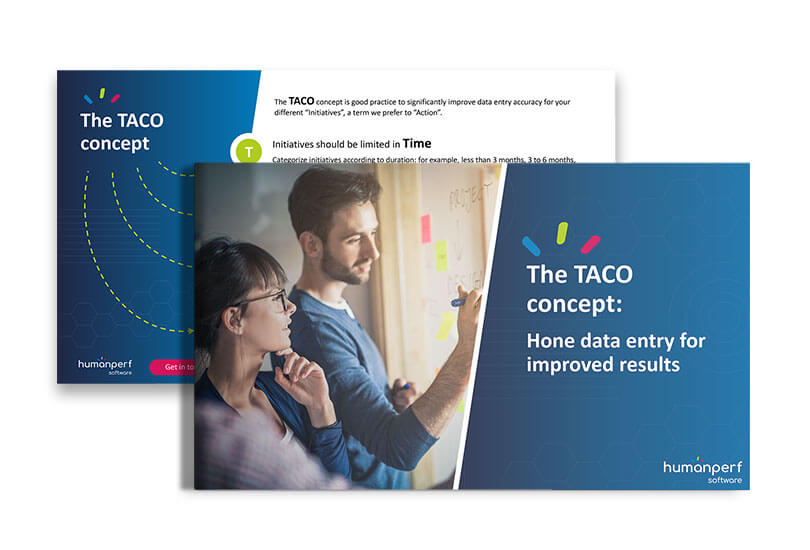 Ideas, projects and action plans set companies in motion. But you also need to put your initiatives into practice.
This mini-guide explains the TACO concept: a quick and easy way to hone accurate data entry for better results. Don't let motion rock the boat.
Our mini-guide contains keys to success, ready to be applied to your initiatives.
Complete the form and receive our mini-guide by email within minutes: