What is the difference between project management and project portfolio management?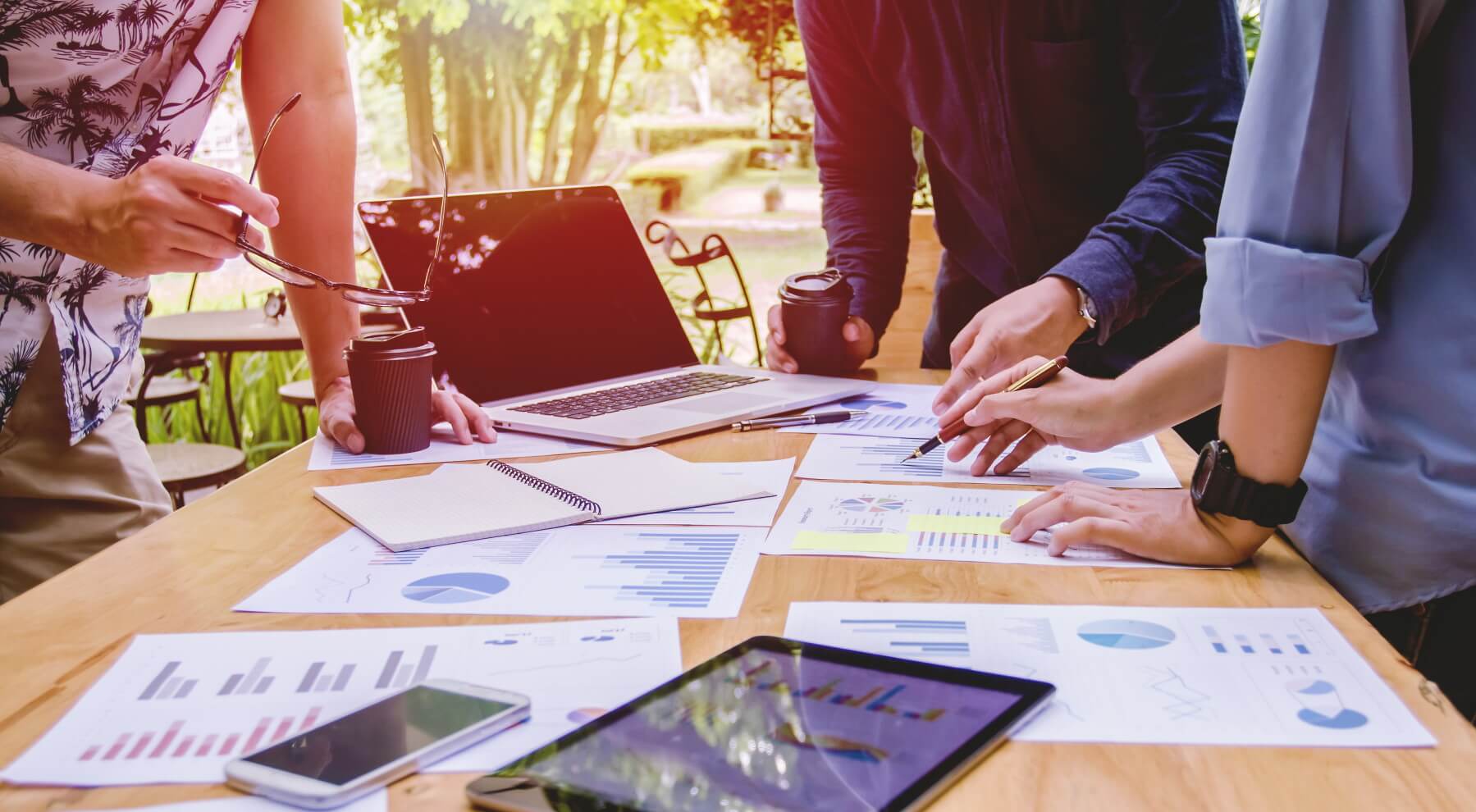 Regardless of the size of organisation or the field in which your business operates, and whether or not you are working under a constant meteor shower, you have probably heard more about project management than about project portfolio management (PPM), although the difference might not necessarily be very clear. Furthermore, our collective imagination sometimes leads us to think that they are the same thing. Which is not in fact true. For one, the objective is to successfully complete a single project. The other serves to combine forces into a rationalised procedure to successfully complete a set of projects and therefore achieve a more comprehensive transformation.
Project management versus project portfolio management
If a business is to succeed and grow, while a good strategy is admittedly crucial, it is also essential to ensure that the strategy is consistent with day-to-day operations. It is only when this condition is met that all things become possible. To achieve it, project management and project portfolio management are two sides of the same coin. Let's examine them in detail.
What is project management?
Many people in business appear to be familiar with the notion of project management, it being part of their daily routine. But to fully understand the connection with the broader scope of PPM, we will start by providing a clear definition.
Project management consists of organising a series of tasks, in accordance with a defined methodology, with the aim of accomplishing a specific objective within a given period of time. Project management is undertaken by a project manager or leader, and such individuals often manage a number of projects at the same time, their main role being:
Set clear project objectives and deadlines;
Assign tasks and responsibilities to team members;
Schedule, monitor and update project milestones and the main deadlines;
Regularly check project progress against the schedule, resources, budget, constraints and risks;
Lead teams and coordinate efforts to bring about successful project completion.
As master planners, project managers must consequently have technical, management and interpersonal skills, but their field of operations, and indeed their vision, is often limited to factors with a direct influence on the smooth running of the project(s) they manage. Anything else is left to its own devices. Project management therefore equates to a restricted, well-defined scope.
What is project portfolio management?
Project portfolio management meanwhile consists of organising and completing all of an organisation's projects to achieve the strategic objectives defined at the highest level of the business. It is the highest level of project coordination, operating at an entirely different scale.
The creation of a PMO (Project Management Office) then becomes necessary. This is a full-time unit within the organisation that concentrates on managing resources and communications at all levels and coordination between all projects. One of the most frequent roles it plays is naturally to resolve issues around scheduling and resource availability clashes.
Project portfolio management therefore makes it possible to improve project prioritisation, scheduling and resource allocation (employees, time and money) in the round.
While project management focuses on methodology and day-to-day operational project fulfilment, portfolio management meanwhile takes a more global coordination dimension, taking account of the company's overall situation to take the right decisions and prevent employees suffering from excessive workloads. It consequently serves to galvanise collective energy to pull in the same direction and work towards the same objective, always provided that the PMO is using the right collaborative systems.
To get a head start, download our ebook on collaborative project management and give fresh impetus to your employees:
Managing your project portfolios: the art and the practice
The parallel with program management
Some businesses also put in place a level called "program management", which occupies the middle ground, if there is any, between project management and project portfolio management. A program is a set of related projects together aimed at achieving the same strategic objective for the business. Program management is consequently focused on the program's overall success, as against individual successes for the projects in the program.
The PMO is accordingly regularly consulted, and program managers ensure that projects are properly completed in order of priority and importance. They coordinate their work to identify risks, problems and dependencies, and find solutions enabling the desired objective to be reached and the program to be kept on track.
In contrast, regardless of how projects are divided and assembled within a program, the priority is to bring together employees with different backgrounds with the appropriate skills to work together to make those projects a success. The issue is therefore the same as for project portfolio management, i.e. trade-offs between the various sub-projects on the basis of staff availability and the general state of progress.
Managing by not using Microsoft Project
Unfortunately, when it comes to the systems to use for the management process, the knee-jerk response is often MS Project, the leading project management system. However, as we said in our article Are Microsoft Project and Excel the only options for project management or are there alternatives?, while it is a great package for scheduling long and complex projects, it soon reaches its limitations when it comes to collaborative, cross-functional projects, and even more so when the requirement is to manage an entire project portfolio, when the system fails to deliver the necessary flexibility. Successful coordination of a set of projects cannot these days simply be confined to the display of a schedule and a Gantt chart; only an overview of all resources and ongoing projects plus their relative importance in the company's programs makes the finest level of decision-making possible.
Project portfolio management: what has changed in the last ten years
Businesses nowadays no longer have to manage strategic programs but instead a plethora of simultaneous transformation, innovation and operational excellence programs to improve the organisation's competitiveness. Each department now manages its own portfolio, with projects covering strategy, digital transformation, operational excellence, innovation, the customer experience, robotic process automation, etc.
To stay on course and maintain consistency between the various project portfolios, it is now vital to leave silos behind, and include all these programs in a single collaborative platform, in order to:
Gain a structured, organised overview of all projects;
Ensure transparency of subjects covered and provide visibility over project progress in one click;
Prioritise projects, not within one program, but across all programs;
Secure the engagement and accountability of all stakeholders such that programs are everyone's business, not just for a few project and portfolio managers to deal with;
Prevent duplicate projects.
When they are too complex, systems fail to secure the acceptance of the majority of those involved. When they are too simple, systems fail to offer the required level of structuring and control. When they are too specialised, systems lock the portfolio manager in an ivory tower. And using worksheets in spreadsheet packages (Excel, Smartsheet) means you spend more time hunting for information than on driving projects forward.
For project portfolio management, salvation comes only from a suitable collaborative PPM platform:
An application that retains all the key features of project management software, while removing complexity;
A simple, readily accessible system that anyone can update, independently, with their progress on their tasks;
A solution that holds all current projects, thereby pooling all resources, an essential prerequisite for decision making and priority setting.
In short, an effective, no-frills management system that enables the right decisions to be taken.