Idea Management System: Our comprehensive guide to success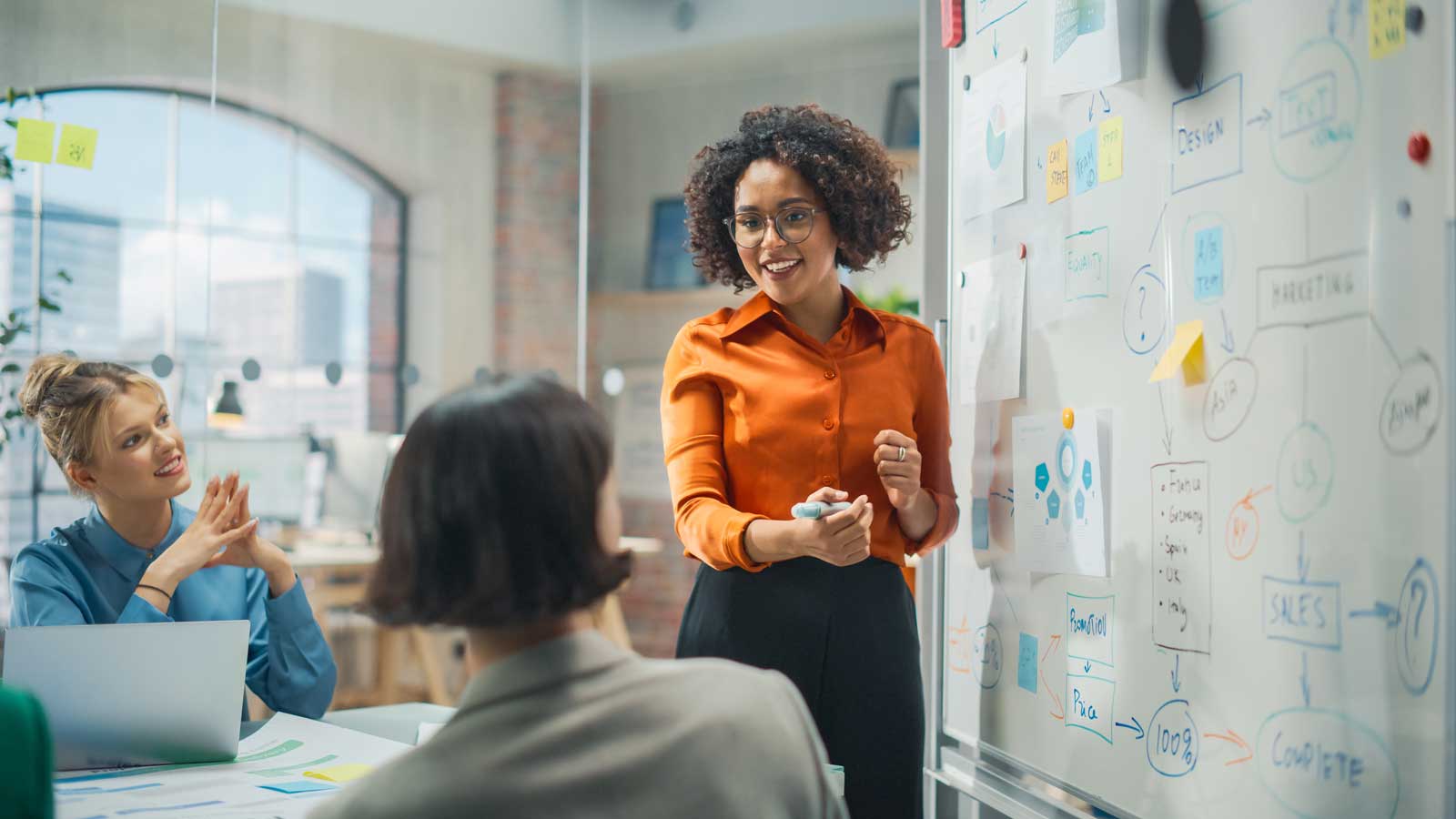 Everyone has ideas. Employees. Clients. Partners.
What if you could capture and exploit all these ideas easily and effectively to boost performance by improving working conditions, enhancing products, and creating new ones, generating opportunities, and optimizing processes?
New digital tools with powerful features have changed the stakes. These tools enable you to gather and manage ideas in just a few clicks and in total transparency from kick-off right up to implementation.
Here's the secret to a successful Idea Management System: driving concrete business results within a virtuous system that values your people's commitment to the organization.
Defining Idea Management Systems (IMS)
Idea Management Systems are part of an organization's innovation approach. They can complement collaborative and open innovation.
While collaborative innovation encourages all employees to participate in company innovation, the IMS is a structured system that organizes and streamlines all their ideas from start to finish. It's a way of getting your people involved and enhancing their value in a collective innovation process, enabling you to seize opportunities at every level of the organization.
The Idea Management System can therefore be defined as: "A systematic process for eliciting, generating, gathering, and evaluating new ideas and their implementation for the purpose of continuous improvement, innovation, and transformation."
It's the best way for a company to benefit from its most precious resource: human capital.
Idea Management Systems – challenges and objectives
Use innovation and progress to keep the competitive edge
Every missed opportunity offers your competitors room for manoeuvre. Lack of innovation and progress generates colossal catch-up costs for the company which falls behind the competition, slowly but surely.
A fully functional, quality IMS is a powerful solution to avoid this pitfall. It helps you to:
Harness all your employees' value and collective intelligence;
Build a bond of trust and collaborative dynamic; and
Set the company in motion to improve overall performance, stand out from the competition, and increase market share.
Launching an IMS project: Main objectives
The endgame for a project like this is to improve overall company performance.
New ideas may have various concrete objectives. The most obvious being turnover growth:
Creating new products and/or services;
Discovering new markets and/or opportunities; and
Finding better solutions through knowing your customers better.
Other ideas will suggest cutbacks (time, cost, energy), allowing for an increase in Return on Investment (ROI):
Reducing costs by optimizing existing processes;
Reducing wasted time, money, and resources; and
Improving employee engagement for better productivity.
A controlled process for generating, gathering, evaluating, and implementing new ideas gives companies the chance to innovate and create new opportunities.
An IMS contributes to the following aims:
Best practice and keys to a high-performing IMS
Idea Management Systems allow you to collect, process, and organize relevant suggestions from employees. Here are the best practices and steps for tapping into your people's creativity throughout the organization.
Unsure there are any ideas out there, companies adopt systems to collect them without thinking about what to do with them. They assume the best ideas will stand out and good intentions will be enough. This is what we call a failure strategy.
Implementing an effective IMS is not very complicated. But all the conditions must be met.
A system integral to company strategy
For collaborative innovation to be successful, it must be embodied by top management.
An IMS cannot be reduced to a simple suggestion box stuck in a corner. In the best case a suggestion box is created, but nothing gets done because very few ideas are pitched. In the worst case, opportunities are put forward, but it turns into a "slap box" because no-one knows what to do with them.
An Idea Management System is primarily a state of mind, nurtured by top management down the management line, treating each employee as a key player in the company's innovation and progress. It is an integral part of the organization's innovation strategy.
Step 1: Defining the rules of the game
An IMS doesn't tolerate uncertainty – be it from employees or management. It's essential to define the rules of the game: What game are you playing, why, with whom, when, and how?
Take the example of team sport rules: If you suggest meeting up with your friends to "play sport on Sunday morning", nothing happens. However, if you suggest a game of soccer, everyone immediately understands there will be a field with lines drawn, a ball, two teams, and maybe even a referee.
It's exactly the same for an IMS: Nothing will happen if you ask your employees to innovate – or worse, it will end in chaos. If you ask for ideas on selected topics, within a clear framework, you can anticipate the nature of the suggestions, how to analyse them, and moreover, the resources required to assess and ultimately transform them into concrete projects.
Step 2: Management and facilitation
Just like your Sunday soccer game which requires at least one player to organize and communicate, an IMS requires a company management that embodies the system, defines, and supports its ambitions, and mobilizes the required resources.
Depending on the scale and challenges of the project, it may also require people to lead the approach and support teams to streamline idea management and processing.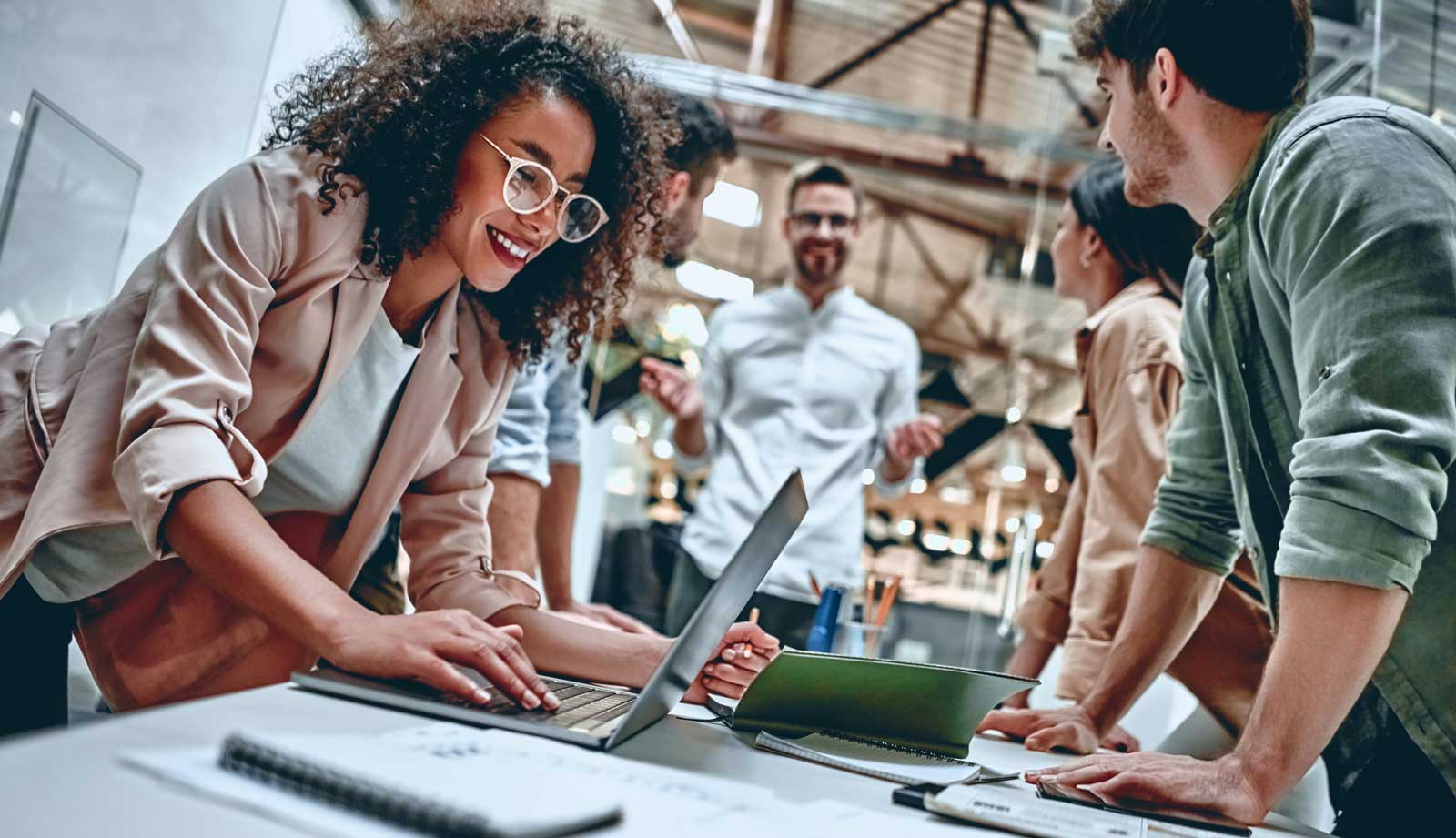 Step 3: Capturing, evaluating and selecting ideas
The system must make it easy for employees to submit documented and actionable proposals that are in line with company expectations.
Teams responsible for evaluating these proposals must be able to process this mass of information efficiently, in a transparent and objective way, bearing in mind that some may need further investigation or analysis before being assessed. Some ideas may be put on hold, discarded (with reasons why), or approved for transformation into innovation projects.
Making initiatives visible means individual contributions can be captured. This is enriching, raising different points of view, while spotlighting the most popular ideas (which are not necessarily the most relevant). Highlighting initiatives encourages others to follow suit and co-construct.
Step 4: Launching and developing new projects
All this only makes sense if the ideas are implemented. But it's important to understand the additional work that it represents in day-to-day business where there is little margin for manoeuvre.
Companies are left with several choices:
Free up time for teams. This is rarely a sustainable solution for this type of system.
Rely on people who are ready to "find" time. This is generally the person who came up with the idea in the first place. That's "intrapreneurship".
Integrate idea selection into existing decision-making bodies, so that ideas are put into perspective with other ongoing opportunities. This is often the best way.
Step 5: Profitability: Proving how an Idea Management System affects the bottom line
To make the system sustainable, you have to prove its added value. Like any investment, an IMS must be profitable.
There's no shortage of arguments because an IMS's profitability can be measured in a number of ways:
An idea's financial impact – when it can be calculated.
Employee engagement and extracting value from human capital. An "employee-actor" is undeniably more efficient and productive than a disengaged employee. An IMS boosts the number of "employee-actors".
The impact of ideas on other indicators, such as the NPS (Net Promoter Score) used for customer satisfaction, reduced accidents at work, eliminating irritants and waste, and more.
It's also important to acknowledge the people who come up with the ideas. The best recognition is, of course, seeing their idea taken on board and implemented. It shows them you're listening.
Step 6: A powerful tool to drive the Idea Management System
The ability to generate and exploit ideas is the cornerstone to successful innovation management. The company needs to be organized to manage and make the most of its employees' creativity and collective intelligence emerging from collaboration between teams and departments.
Unless all employees are in the same office, a powerful idea management software is essential to manage the system.
These innovative collaboration platforms are usually available in SaaS mode accessible everywhere and 24/7 via the Internet, and on all media – computer, tablet, smartphone. They offer a range of features to boost your company's ability to innovate.
Key IMS software features
Multiple solutions enable you to launch innovation processes. That's why it's difficult to take a decision and be sure you have chosen the right tool. Here are some tips.
In practice, to ensure the Idea Management System is efficient, the software selected must have the following features:
Gathering ideas
Submitting ideas has to be easy – in less than three clicks. The contributor must be guided to provide the information required and limit uncertainty. Information collected must be thorough enough for the idea to be assessed.
Ideas enrichment
An effective IMS tool encourages collective intelligence. Employees need to be able to consult, enrich, and express their opinions on existing ideas. Experts must be able to share their knowledge on ideas that are directly relevant to them.
Evaluating ideas
It's not always easy to evaluate ideas objectively. It's even harder to prioritize them. An opportunity analysis tool, directly integrated into the Idea Management System, allows you to analyse ideas objectively using predefined criteria specific to your company.
Implementing initiatives
Implementing initiatives is key. Believing they can be steered in different, co-existing tools spells the end. It will be almost impossible to meet the legitimate demand for transparency in processing and promoting ideas.
Project management
In one click, reports and dashboards must provide:
The number of ideas submitted, in progress, and implemented.
Idea distribution by topic, department, team, and process.
Employees who submitted the ideas, experts, and contributors.
Ideas that are late or not doing well.
Economic impact of ideas.
Ideas classified according to results and/or feasibility.
IDhall is now used by more than half a million employees worldwide. We are keen to support and nurture employee creativity in organizations. We are proud to help them harness the extraordinary benefit contributed by Idea Management Systems.

This article was originally published on December 13, 2017 and was updated on April 4, 2023.