Participative innovation in business: our comprehensive guide to success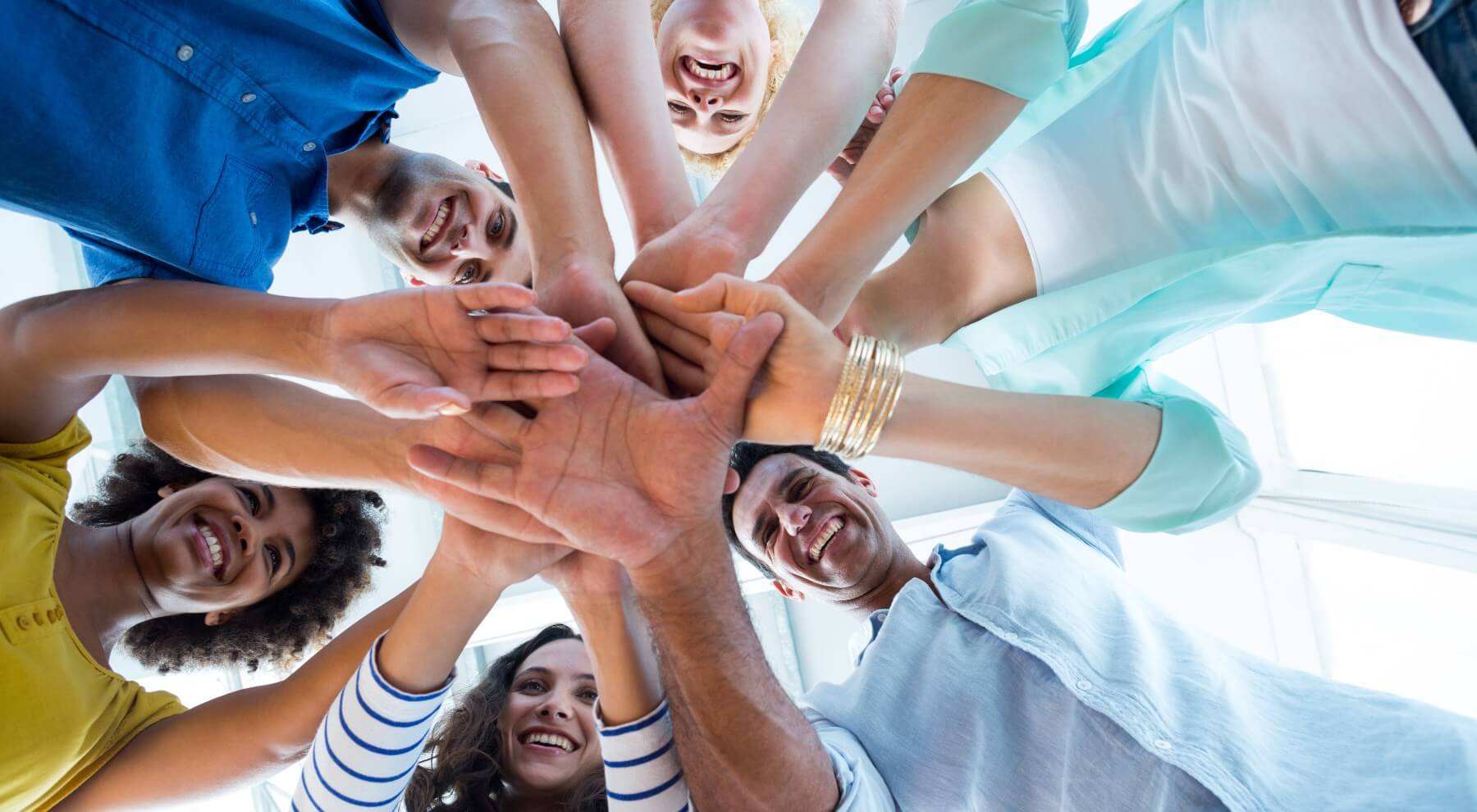 Great ideas do not happen by themselves, nor by magic, and neither do they come from out of nowhere. Great ideas are inspired, they are stimulated by discussion, by meeting other people, and by hearing differing points of view. They emerge from interaction between individuals, hence the term participative innovation.
Some businesses know how to give employees the chance to speak freely, regardless of their position or role in the organisation. Those businesses are right to do so. Trust of this kind can give rise to astonishing ideas, astounding products or services, and stupendous savings and financial benefits. Light years from the obsolete suggestion box, increasing innovation within your company requires collective intelligence and energy to be harnessed, and this cannot be achieved without the appropriate methods and tool kit.
Further to our article on key success factors to accelerate business innovation, here is our comprehensive guide to making your participative innovation process a success: what such a process includes, how to put it in place, and some inspirational practical examples of successful implementation in various businesses.
Defining participative innovation
Participative innovation can be defined as a management method aimed at stimulating, collecting and acting on ideas generated by the various stakeholders in a business. Whether it entails genuine innovation or some more straightforward improvements, anyone can become an agent for change in their company.
The process makes it possible to meet current challenges and create added value by driving the organisation forward. It is all a matter of daring and trust, and recognising that each member of staff is a potential source of innovation, irrespective of position, status or role.
There are many virtues to participative innovation:
Building involvement, commitment and motivation in employees;
Improving employee recognition;
Enhancing quality of life in the workplace;
Contributing to business transformation;
Supporting the overall strategy of the company;
Broadening cooperation through more participative management;
Generating savings or financial benefits;
In a word, creating value.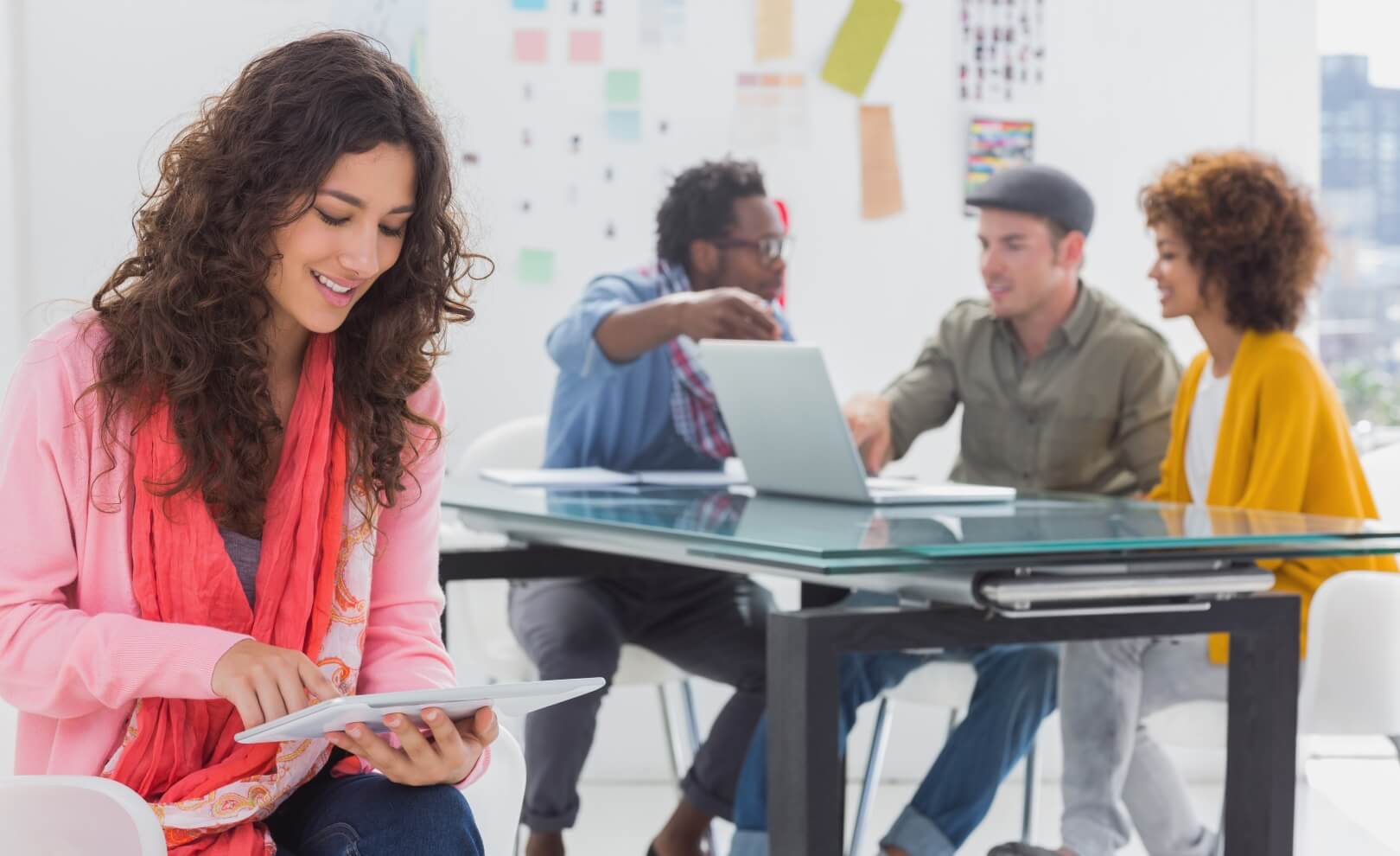 Which participative innovation method (truly) creates value?
Participative innovation is not just about collecting ideas. The main challenge lies first and foremost in exploiting the ideas collected: deciding between various ideas and their implementation. Here then are the steps involved in implementing an effective participative innovation process.
Collect ideas
There are two approaches, namely spontaneous innovation and induced innovation.
Spontaneous innovation arises when a participative culture has already been established and the necessary systems have been rolled out in the organisation, such that any employee can suggest an idea at any time. The business is organised to make sure all ideas are always welcome.
Induced innovation is more time-limited, and refers to requesting and stimulating the generation of ideas sporadically, within a certain context or about specific subjects. It can take various forms, such as innovation challenges, calls for ideas, or indeed the famous "hackathons".
Choose and decide between different ideas
Ideas collected must always be assessed, as easily as possible, within a timescale likely to seen as acceptable considering the type of idea suggested. To start with, employees who have contributed an idea must receive a response. This step also obviously entails identifying the best ideas; firstly the ideas that could deliver a breakthrough innovation or a significant improvement in a process, and secondly the more simple ideas, potential customer or employee irritants that have been identified - ideas that could be deployed quickly and easily. Some ideas will be dropped or temporarily put to one side, and others, the more complex ideas, will take more time to analyse, develop and test. This is the step where a real ideas management system becomes crucial.
One vital question is how best to sort or filter ideas. The simple answer is by setting, from the outset, certain guidelines in terms of scope, objective selection criteria and some more specific indications of what is sought. Each organisation will in this way be able to determine the most appropriate processing of ideas depending on its own culture and structure and the type of ideas submitted. This might be the use of a company-wide scoring system for an ideas challenge, for example, or the use of nominated experts on various topics in other cases, or committees analysing ideas against a standard checklist of criteria, and so on.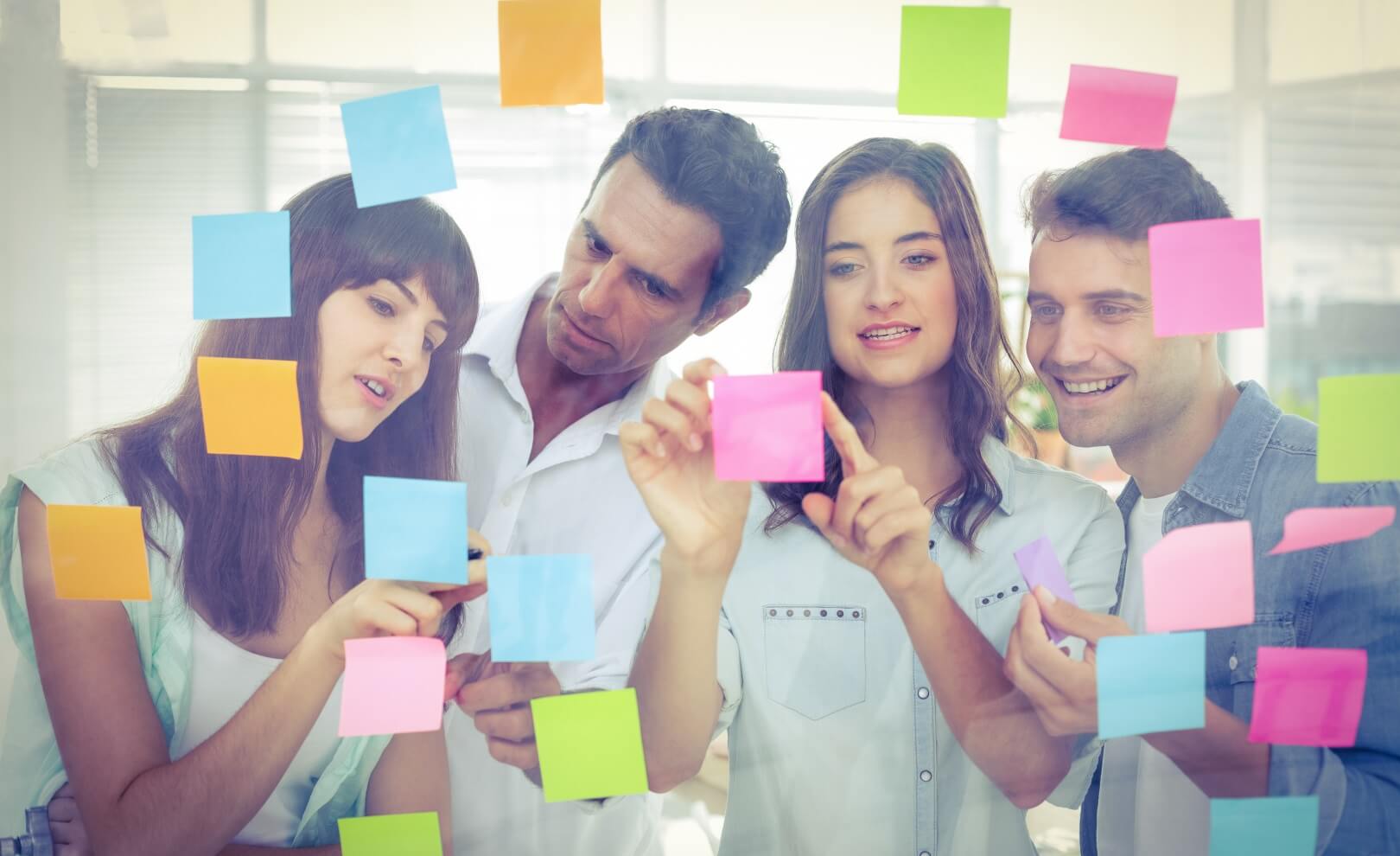 Determine governance around ideas
Once ideas have been selected for further action, it is time to bring them to life by switching to project mode. Two aspects then become key, namely thoroughness of method and commitment from management.
For ideas to culminate in tangible results, the corresponding projects must be run effectively and intelligently. Think beforehand about the best way to organise project management to give your business the highest possible chance of successful implementation of ideas inside the deadline given. Various systems can be used to help operational staff and project managers alike to analyse, manage, make decisions and produce reports.
Participative innovation necessarily has impacts on company management, which needs to show commitment and set an example. This might sometimes entail a looser grip, listening to employees, trusting them, and not attempting to control everything.
Communicate about ideas
If participative innovation is to be a success, it is essential to talk about it. Communication increases involvement from employees, inspires them, and thus provides an outlet for their talents. Communication and transparency are required to build a climate of trust.
Tell employees about the rules for selecting ideas, the choice of subjects, project progress and success. Acknowledge those who generate ideas, and the efforts of operational staff in making ideas successful. Thank everyone involved and talk about positive outcomes. Mention too the energy expended because sharing such information leads to emulation. This communication can take different forms depending on the subject matter - meetings, seminars, the participative innovation platform, or the intranet.
The benefits of participative innovation in business settings
Implementing a participative innovation process brings many positive results for a company.
Showcase employees' contributions
Your employees may well have creativity to spare, but creativity can only flourish in a welcoming and calm environment. Participative innovation, by offering an active role in business change to anyone who wants one, promotes individual and collective efforts.
As we have seen, a virtuous circle is formed:
Improved communication and closer attentiveness paid to staff lead to greater satisfaction in the workplace.
Employees are a goldmine of good ideas, in terms both of entirely innovative ideas and of improvements and solutions to problems (improvements to working conditions, to production facilities, and to the services and products supplied).
Collaboration builds loyalty. Loyalty from employees who feel valued and listened to, and loyalty from customers who benefit from real added value.
In this way, participative innovation showcases initiatives by employees who contribute to the development of their company.
Supporting growth
Modern challenges require businesses to remain competitive and sustainable over the long term.
Participative innovation can serve to slowly but surely transform a business, driving it towards higher performance levels. It thereby reduces risks and costs, while increasing productivity and profitability. Everybody wins, from the top to the bottom of the corporate pyramid.
Download our comprehensive guide to setting up an effective innovation culture in your business:
Practical examples of successful participative innovation
Many businesses realised the benefit of such a process long ago, and have made participative innovation a strategy, a part of their culture, and a success.

Participative innovation at Safran
Sometimes, an accumulation of small ideas for improvements can be enough to make the difference between a competitive plant and an uncompetitive plant, so in 2007 Safran launched its continuous improvement program to boost innovation by encouraging employees to suggest more improvements.
To find out how Safran brought together staff from its various subsidiaries to work on its participative innovation process to manage initiatives of all kinds, from straightforward ideas that can be implemented in a few hours to projects running for months, take a look at this testimonial from Elisabeth Boileau (head of participative innovation at Safran Group).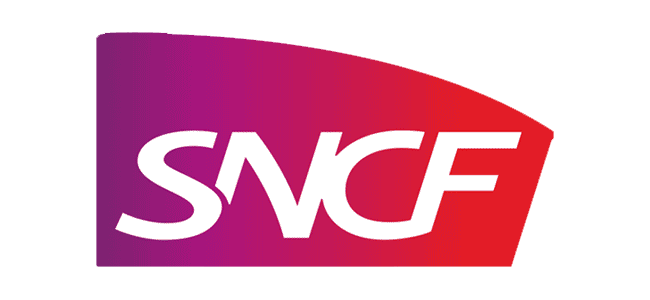 Participative innovation at SNCF
In 2013, French state-owned railway company SNCF overhauled its participative innovation process, which is now known as "Leonard". Leonard's key figures, given here for the rolling stock division (locomotives, high-speed trains, etc.), since July 2013:
22,000 ideas submitted;
More than half of the ideas were used successfully;
Cost: €1.2 million;
Benefit: €56 million.


Participative innovation at Michelin
A pioneer in participative innovation, Michelin has been asking its employees for ideas on improving products and working conditions for many years, making the process a genuine component in its corporate culture.
A few figures from 2016:
Out of 61,000 employees asked, 24,260 suggested improvements, a participation rate of around 40%;
59,600 ideas were submitted;
Of these, 26,519 (44%) were actually used;
Savings totalled €20.6 million.
The ideas implemented brought about a safer working environment, improved the quality of products and services, reduced environmental impacts, and generated substantial savings.

Participative innovation and "Innovation Play" at Kiabi
Kiabi decided to release the rich potential for innovation within the 9,000 brains of its staff, spread across 500 sites (in Europe, Russia and Asia). The company launched a participative innovation platform called Innovation Play.
Participative innovation at Bristol-Myers Squibb
Bristol-Myers Squibb wanted to make innovation the focal point of its corporate culture, convinced that good ideas are everyone's business and all employees should be able to express themselves freely. BMS likes to say that those who do it, know it. In 2016, BMS consequently won an award in France as the "best hope" in collaborative innovation.
Achieving successful implementation of participative innovation systems
Introducing a participative innovation process is a company-wide project. It involves all levels of the organisation and can enhance any area of the business:
Sales & marketing: finding new markets and outlets, improving services and the customer experience, etc.
Operations: eliminating sources of inefficiency, improving workstations, reducing waste, lowering risk, etc.
Quality: improving processes, product quality, etc.
HR and management: improve quality of work, reduce stress, build team spirit, etc.
A few basic but vital rules can be followed to establish a lasting and effective process. This could be achieved by a network of innovation coordinators who motivate and support employees, or by putting an effective workflow in place. Another key success factor is the system used to facilitate staff buy-in and participation, and to coordinate management of ideas. Investing in a participative innovation platform will therefore help you to establish an innovation culture more quickly.